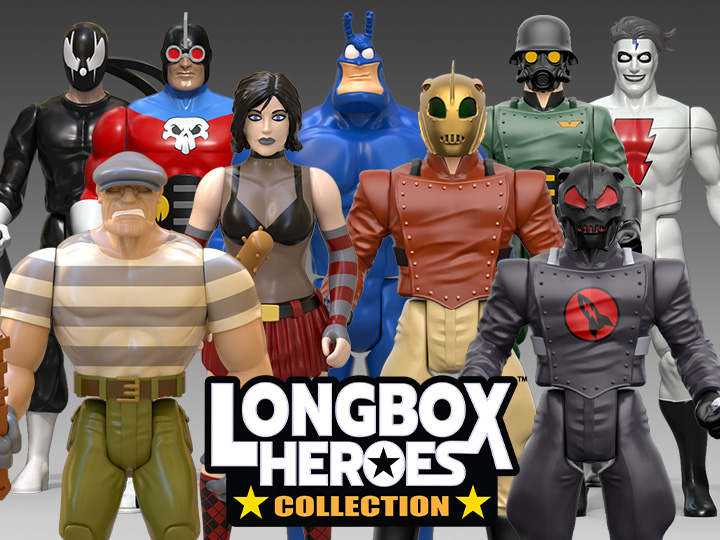 The day is here! We were fortunate to be able to bring you the debut of Madman from the Longbox Heroes Collection, and now you can order the full assortment directly from BBTS!
This collaboration from Fresh Monkey Fiction and Toy Otter brings a variety of classic characters to life in the beloved retro style.
This order period will operate similar to a crowd-funding campaign in that orders must meet a certain minimum quantity (1500 pieces each) in order to move into production. If all of the characters meet the goal, and exclusive, as-yet-to-be-revealed figure will also be included. Don't wait, get you pre-order in now, and check out all of the details below.
PRE-ORDER NOW AT BIG BAD TOY STORE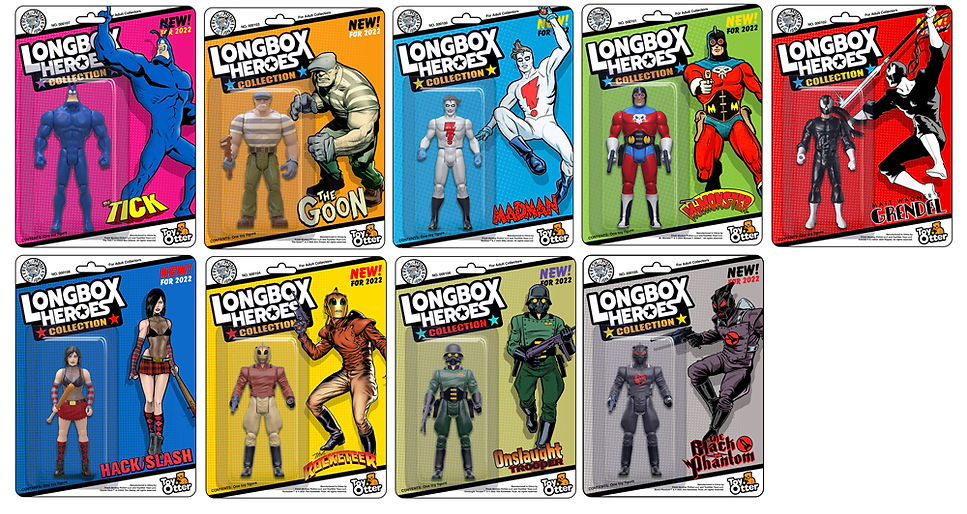 via Fresh Monkey Fiction:
All new for 2022!!! Independent toy makers take on independent comic book icons! The Longbox Heroes Collection™ is the toy line that fans have been waiting for and features a selection of action figures based on some of the biggest names in creator-owned comic books heroes (and villians) including: Madman™ created by Mike Allred, The Goon™ created by Eric Powell, The Tick™ created by Ben Edlund, Mr. Monster™ created by Michael T. Gilbert, Cassie Hack™ created by Tim Seeley, Grendel™ created by Matt Wagner, and The Rocketeer™ created by Dave Stevens.  Along with all-new characters The Black Phantom™* and the army-building Onslaught Trooper™* inspired by "The Rocketeer Jet-Pack Adventures" collection of stories! 
Each figure has been designed and sculpted by toy industry veteran and historian Jason Geyer aka ToyOtter Toys . These retro styled action figures have been uniquely created to have the look and feel of the classic action figures of the 1980's, along with playable articulation fans expect and deserve. 
The Longbox Heroes Collection is made possible through our retail partner BigBadToyStore as a Minimum Order Quantity (MOQ) Pre-Order item, which means we needed to reach a minimum amount of pre-orders to move these figures into production. 

Related