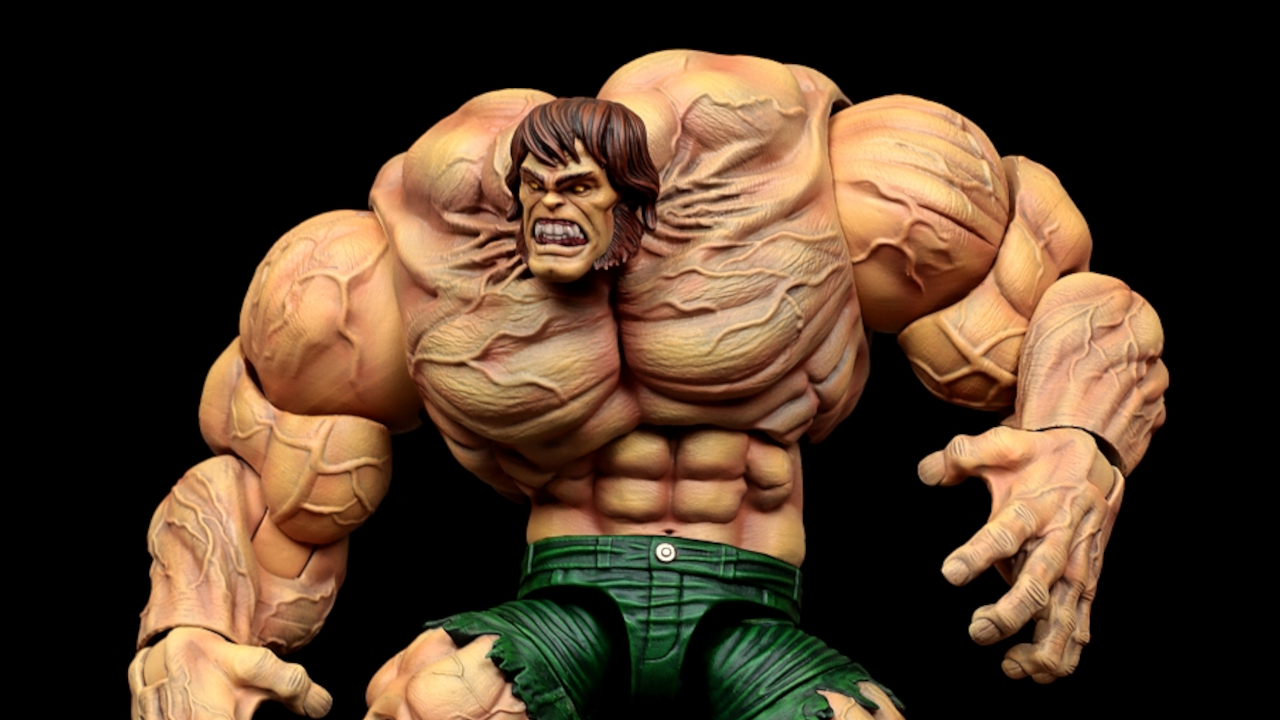 MONSTER HYDE is the very first figure in "The Crypt" toyline by LooseCollector Collectibles, The same company that produced such as Lady Death, HellWitch, Taarna, Trese and the upcoming Dynamite Trio!
ORIGIN OF THE MONSTER -London, England, 1862. Sole heir of the Jekyll estates, Lord William Jekyll uncovered the chilling secrets of his late, estranged father, Dr. Henry Jekyll. Intending to use the powers of the forbidden serum for personal gain, Lord Jekyll released unimaginable evil, permanently transforming himself into and even more sinister and destructive incarnation of the terrifying monster, HYDE!  
DESIGN – This figure is 100% originally designed, sculpted and engineered by the LooseCollector Team. 
THE CRYPT TOYLINE – All figures in this line will come in 6-inch scale and will feature some of the world's most legendary monsters and supernatural beings, re-imagined and done in the raw and unbridled, LooseCollector style. If it should be sexy, it will be sexy. If it must be big, it will be GIGANTIC! 
PACKAGING – Each MONSTER HYDE figure will come in this beautiful, collector-friendly box. You can take him out, pose him and then put him back in the box for safe-keeping.
Related