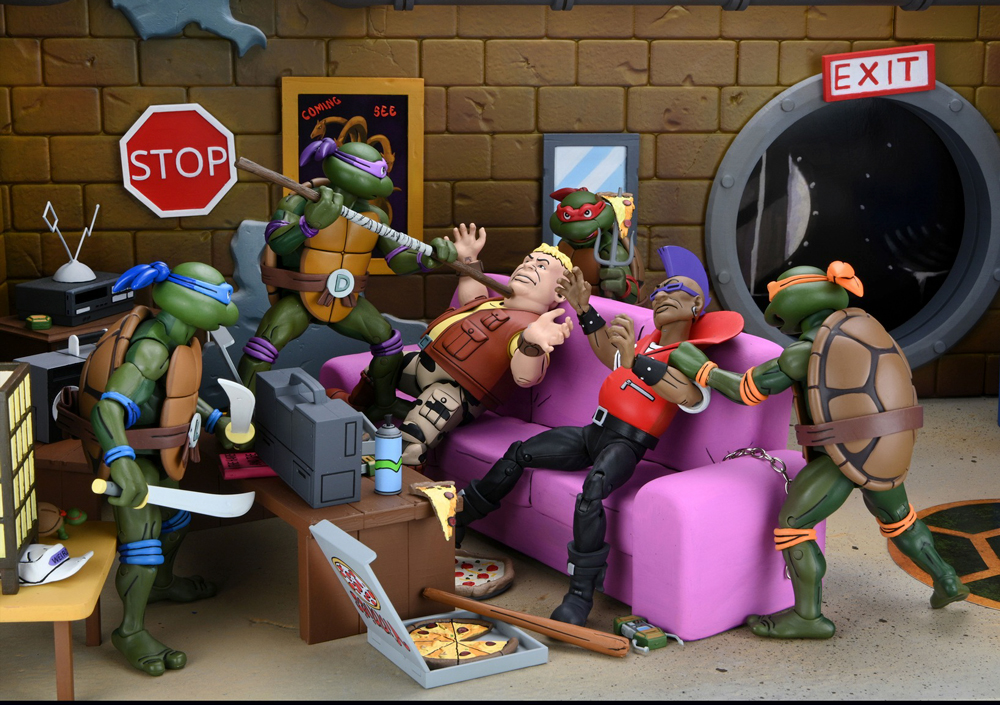 NECA is celebrating #WorldTurtleDay in style with the announcement of their 2022 TMNT con-exclusive set!
Check out some of your favorite mutants before they were, well – mutants! With Hamato, we gotta get an Oroku Saki now, and BRING ON THE REST OF THE GANG to go with Bebop and Rocksteady!
via NECA:
Cowabunga, dudes! This SDCC-exclusive box set is based on the classic Teenage Mutant Ninja Turtles cartoon and features brand new, highly detailed sculpts and deluxe packaging. This special set contains fan favorites Bebop and Rocksteady, Hamato Yoshi, and Baxter Stockman (making his action figure debut), all in their human forms. Figures range from 5″ to 7″ tall and have over 30 points of articulation. The set is packed with accessories like: interchangeable hands, fishbowl, tiny pet turtles, spray cans, boombox, crowbar, chain, butterfly net, Mouser, and more! Packaged in a slick, display-friendly 5th panel window box paying homage to the classic home video illustrations!
Sale information coming soon.
More Convention Exclusive reveals all week long!
Related