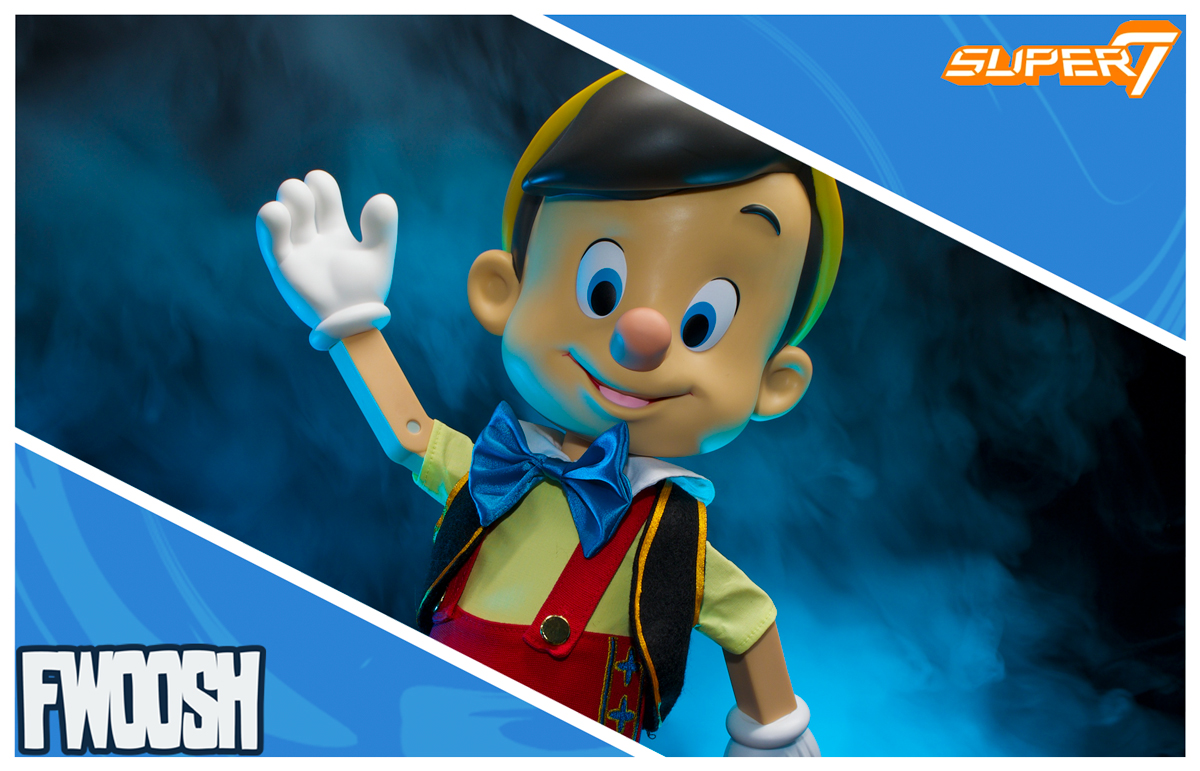 Fortunately, there are no strings on Pinocchio – but if there were, they would have to be some pretty big strings because the little wooden head is the latest entrant into Super7's Supersize vinyl figure line.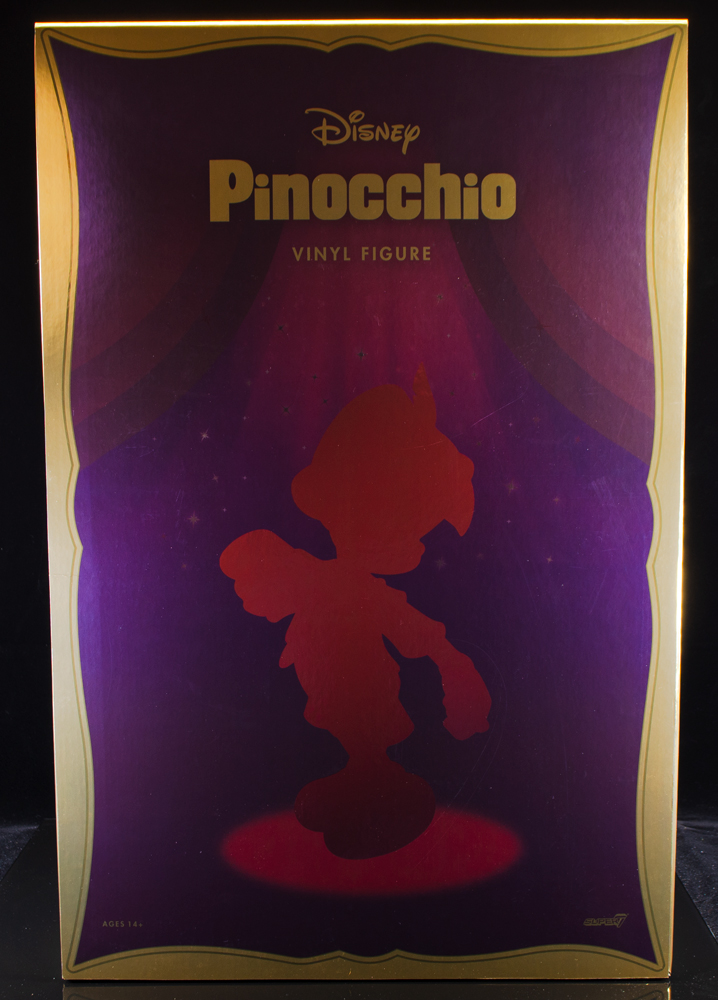 I have to admit, I was a little surprised that this new Pinocchio figure landed when it did – we had just finished our look at Ben Ali Gator, and the next day, this guy danced onto the scene. I am pretty smitten with Ben Ali, but Pinocchio has taken this format up a level, especially with the tailored soft goods. Plus, I would consider him an A-list Disney character, so I am betting this will be a popular release. As I mentioned previously, I am enjoying the different directions Super7 is taking Disney right now, and this scale works really well for Pinocchio, so if you were going to get one of these releases as a one-off, he works well.
Like Ben Ali, Pinocchio's look has been captured very well here, and also like Ben Ali, he features five points of articulation. Again, this format is not meant be super-articulated, but Pinocchio can achieve some different poses that recall scenes from the movie. I will say it's kind of funny seeing the knee and elbow puppet "joints" retained accurately, but they are not articulated as they are with the ULTIMATES! figure.
The real highlight of this figure is in the outfit, though – and it is really, really nice. All of the clothes (save for the hat, shoes, and gloves) have been tailored beautifully in appropriate materials. Pinocchio features a satin bow tie, (faux) velvet vest, cotton shirt, and corduroy suspended shorts. The tie is eye-catching, but the shorts are by far my favorite. They are accurately embroidered with patterning up the sides and the stitching is very well done. Like, this figure dresses better than I do. I know all the figures at this scale feature impressive soft goods, but I think these are a level above anything done before, and as I said, they are very impressive.
Pinocchio has seen quite a bit of love from Super7 over the past couple of months, and this Supersize figure (about 17″ tall) might be my favorite of the offerings so far. It is, of course, a premium limited release, so it costs the same as the other figures in this line ($295.00), and it is currently available directly from Super7.
*Thanks to Super7 for sending this figure along for feature.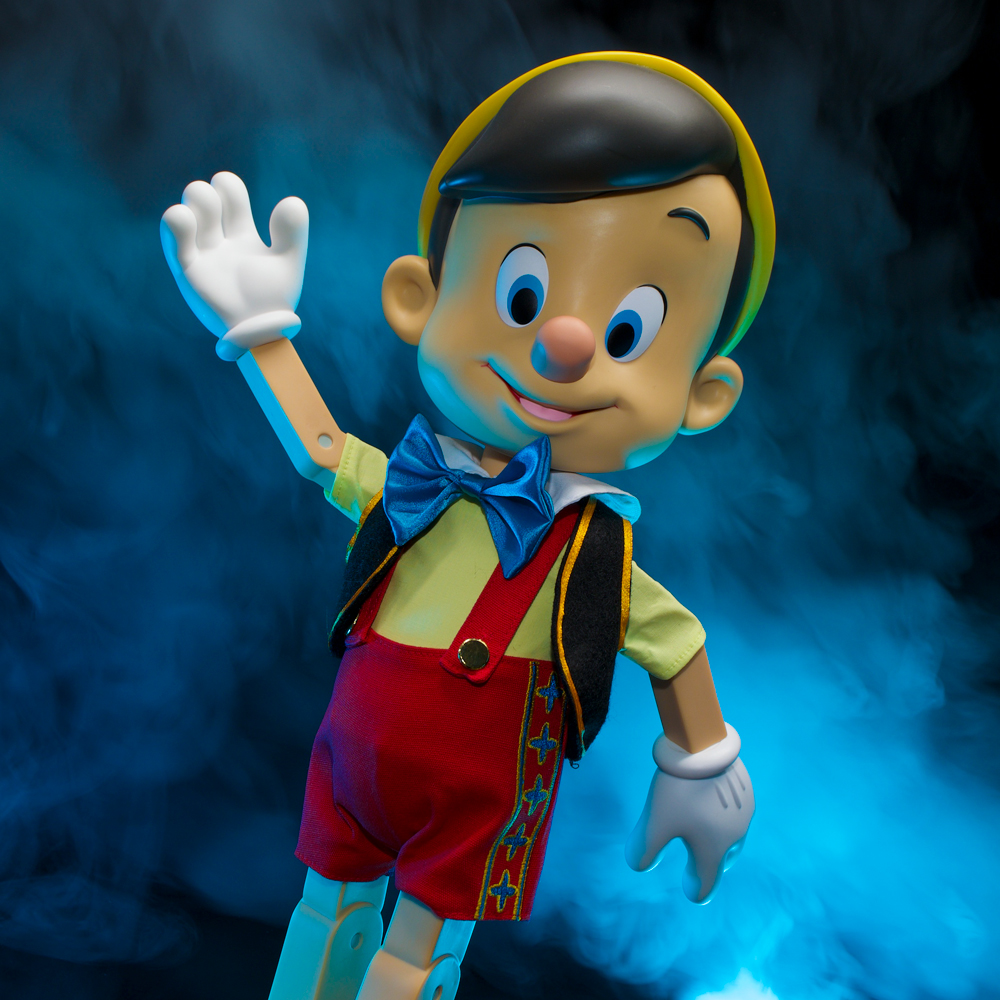 Related