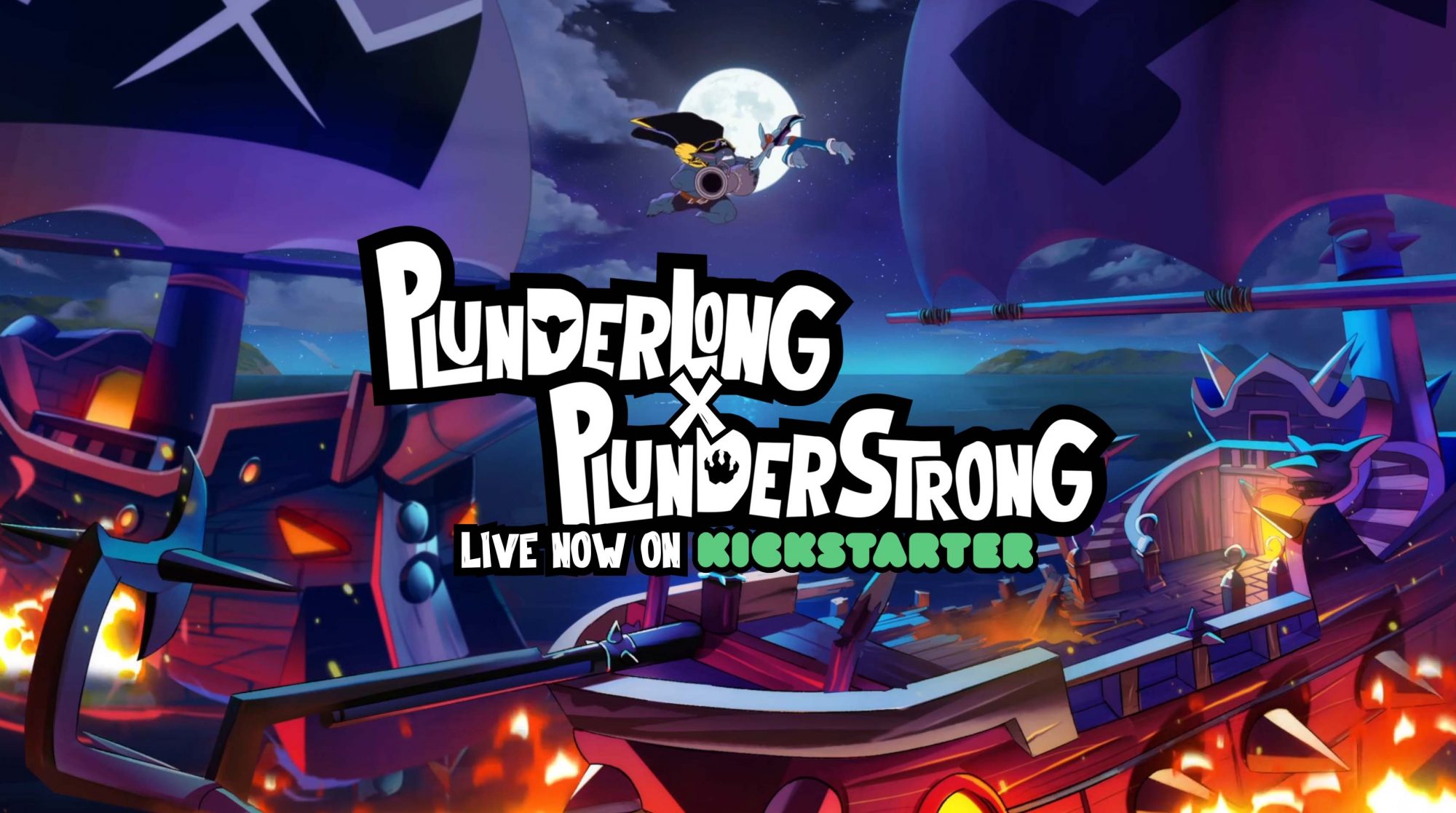 Today is the day! Time to add more Plunder folk to your collection! The team at Lone Coconut have launched their latest Kickstarter campaign, this time featuring the Plunderlong and Plunderstrong!
Of course, this has been rolled out beautifully, so you can see all of the details at the link to the campaign below. We have grabbed some of the salient points to share, but as you would expect – there are a LOT of unlock-able stretch goals if the initial campaign funding is met.
We need to get to $100,000.00 for the initial funding, so GO BACK THIS NOW! We needs them!
via Kickstarter:
You've waited long enough… From the studio that successfully funded and delivered Plunderlings in 2020 comes a brand new voyage. Complete with a whole new crew of pirates much longer and stronger than before! Lone Coconut now introduces two new creatures to the 1/12 scale toy line: the Plunderlong and the Plunderstrong.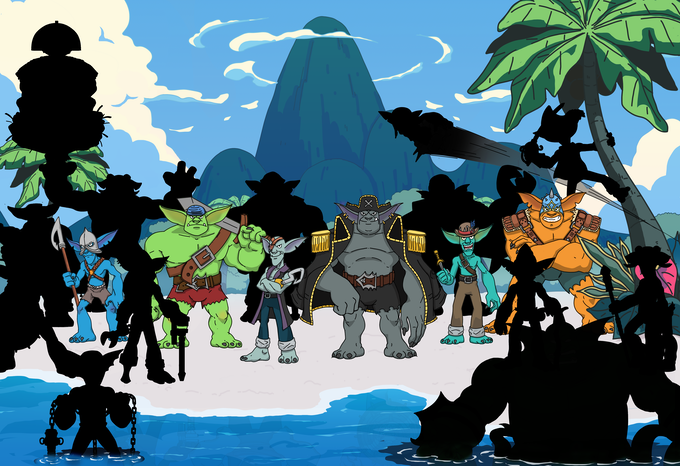 Our tropical archipelago is filled with sailing Plunderfolk that come in various colors, shapes, and sizes. Plunderlongs and Plunderstrongs are larger, more dangerous, and have the sea legs for taking on the most turbulent ocean waves. These scallywags are ready to explore, discover, and well… plunder!
First up is the Plunderlong! Don't let their lanky sad looks deceive you, these salty dogs can be dangerous and conniving. For what they lack in the good looks, they make up for in brains and pose-ability. These versatile buccaneers stand 5 inches tall and are compatible with all pre-existing weapons.
Next the Plunderstrong! These beefy brawlers are an essential part of any plunderingcrew. Using their epic wingspan they can generate explosive power at terrifying speeds. These juggernauts don't know of a problem they can't solve with their fists. These action figures stand about 6 1/2 inches tall and 4 inches wide.
The seas are perilous and getting to know someone is key to forging STRONG and LONGlasting alliances. See what we are capable of below:

Can't decide what to wear? Well, you're in luck! All Plunderlong's and Plunderstrong'ssmall hats can be swapped between each other (note: their smaller head sizes means they are NOT compatible with Plunderlings). Using an old Plunderfolk secret you can keep your hat on even in the worst tropical storm because there are magnets included in every hat and head!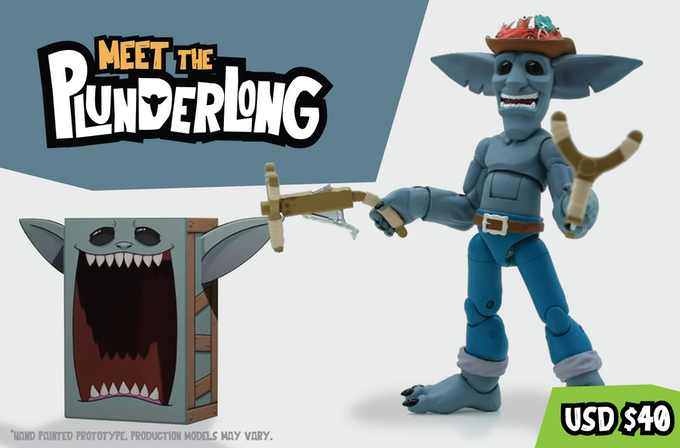 The Plunderlong is absolutely loaded with points of articulation. Featuring but not limited to: 
 A Neck hinge for looking up at a distracted Plunderstrong.
 Bicep swivels, just past 90° single jointed elbows, and a wrist hinge for picking the Plunderstrong's pockets. 
With Deep ab crunch disk and double dumbbell chest joint for ducking out of the way of his incoming fists when he takes notice of you.
 A Swivel at the waist and thigh cut for busting a u-ey.
 Double Jointed knees, and forward-facing ankle rockers for hightailing out of there!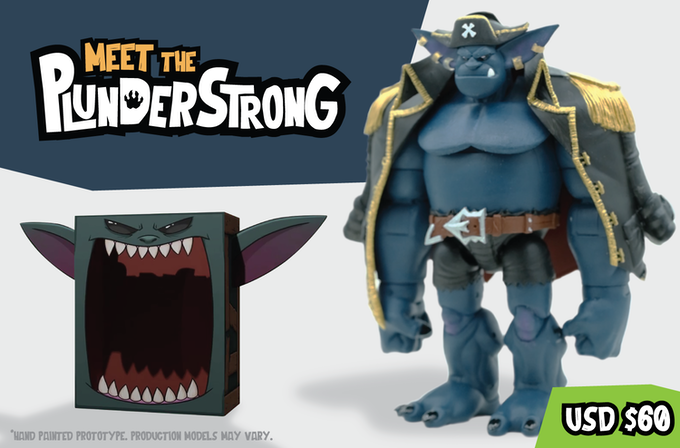 The Plunderstrong may be a big boy, but he has the points of articulation to bob and weave around his opponents, and can even do the splits. Some of their articulation includes:
 A Neck hinge and revolutionary ab crunch to look down on all the tiny Plunderfolk long enough to notice a no-good pickpocket!
 Double Jointed knees, and forward facing ankle rockers to crouch to his level and give him a good scare.
 Past 90° single jointed elbows and a waist swivel to wind up for a devastating blow.
Just when the stinking thief thinks he is going to get away, the Plunderstrong has a surprising butterfly joint and wrist hinge that gives him the extra range needed to catch that dastardly Plunderlong just in time. 

Related