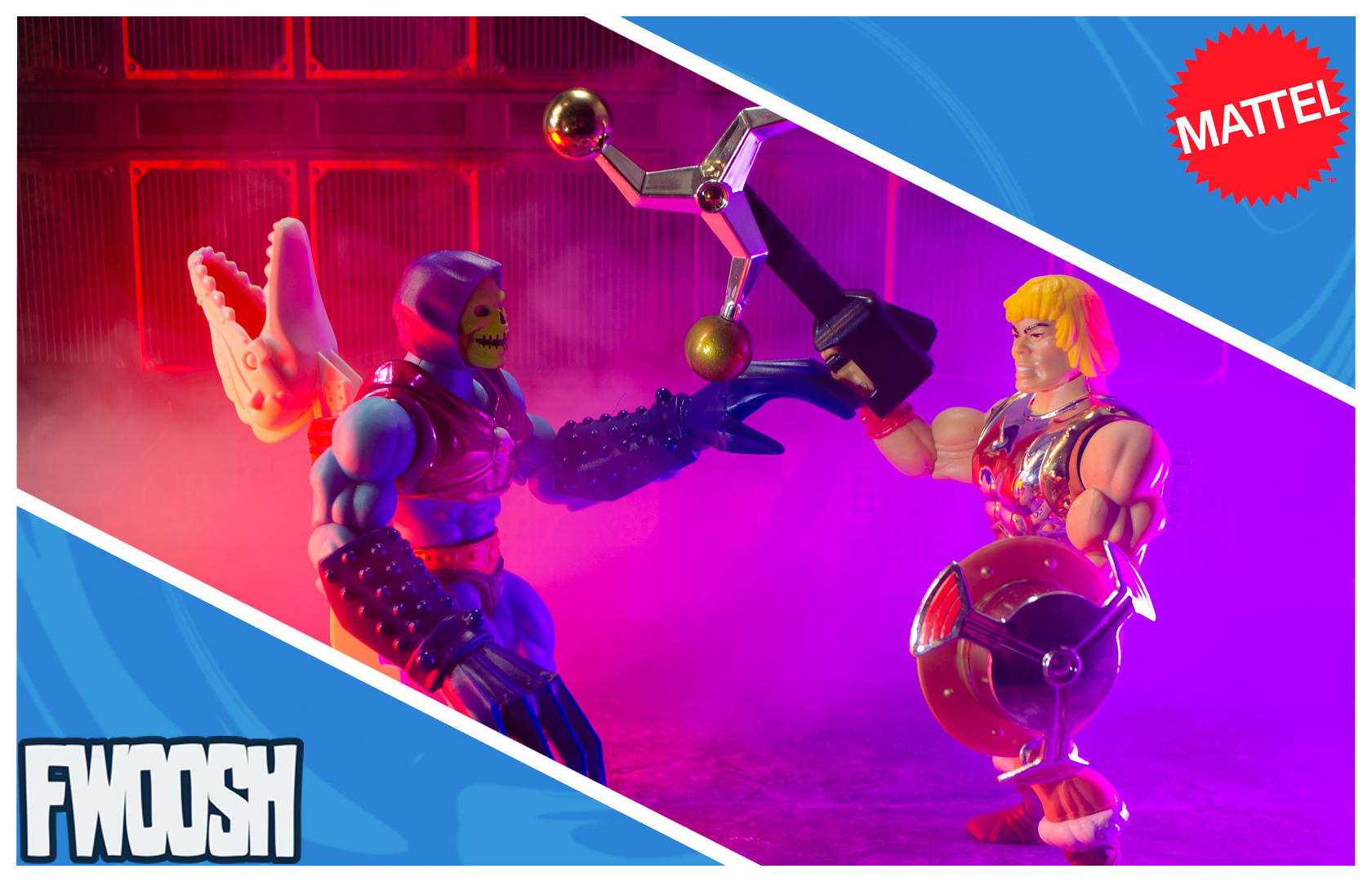 Masters of the Universe feels like it is everywhere these days with two shows, a new movie announcement (we will see), and multiple toy lines going all at the same time. It is actually kind of hard to believe there is so much He-Man out there. My favorite of these offerings remains Masters of the Universe Origins, and Mattel keeps moving through the vintage line giving us new/old takes on the Eternian stalwarts. Brand new offerings include Flying Fists He-Man and Terror Claws Skeletor, so let's take a look!
He-Man and Skeletor variants have been an anchor of MOTU lines since the original back in the 1980s. It, of course, makes sense to keep the main characters fresh, and admittedly, Battle Armor He-Man and Skeletor were my first figures of those characters when I was a kid, I didn't have the regulars until they were re-issued later in the line. It seemed like the variants were always more readily available, adding all for the iterations was pretty easy to do. I have always loved the Battle Armor figures, and Thunder Punch He-Man, and Dragon Blaster Skeletor were always favorites as well. With Flying Fists and Terror Claws, I always liked them, but I remember giving their weapons to other characters quite often as well.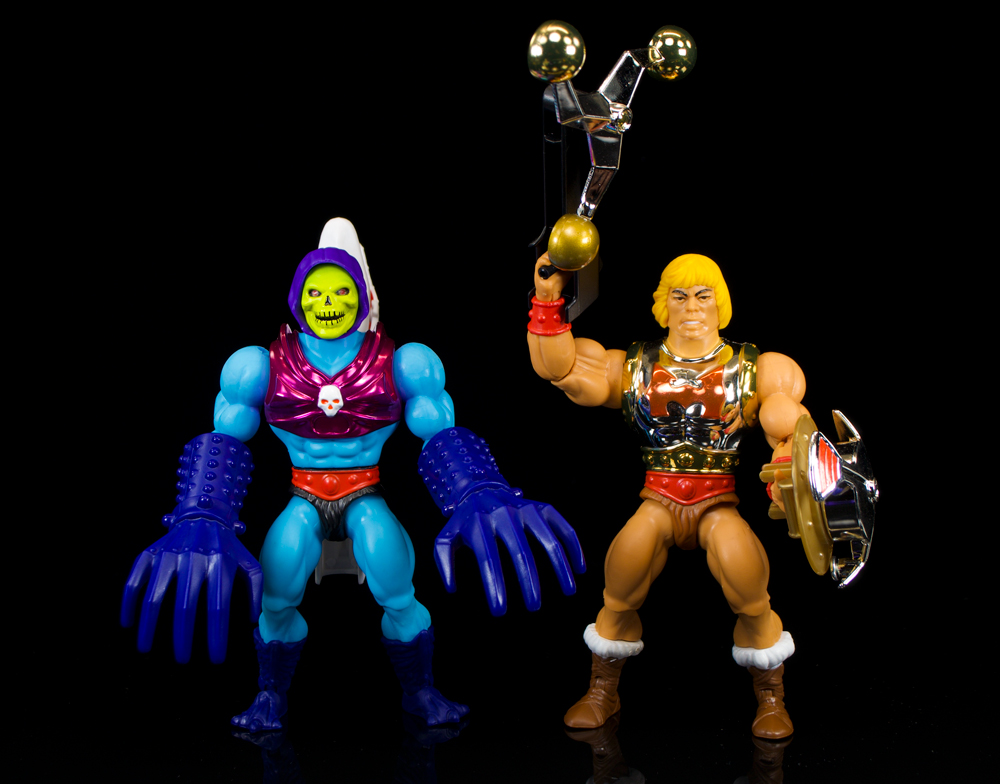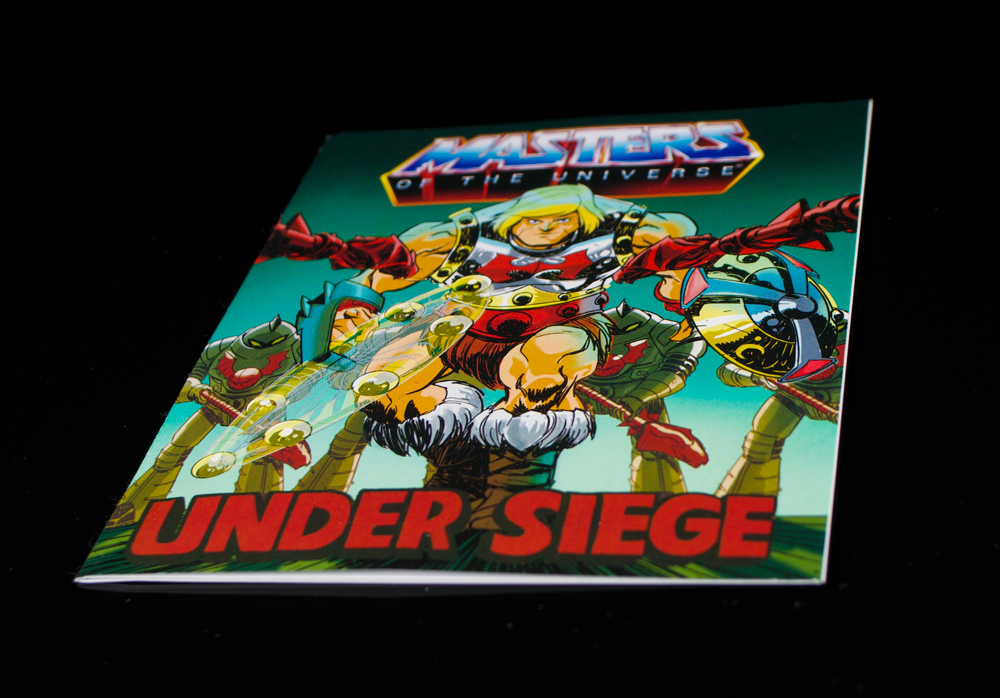 The Origins line has done a very good job overall in re-creating all of old favorites, and in order to retain all of the vintage pieces, as well as some new additions, these two figures are being released as "Deluxe" executions. This is a good call as we need all of the original parts, but I always appreciate getting swappable heads and hands, too. This pair is the second round of vintage variants offered in the Origins line, and right off the bat, I can say I MUCH prefer the final figures for these over the Battle Armor attempts.
Whereas I feel like the Battle Armor figures missed the mark with the translation from vintage to Origins, I think Flying Fists and Terror Claws have been updated seamlessly. I take that as growth within the Origins line itself, and it feels like Mattel is now in their stride to bring out the vintage attributes to a modern line in the correct way. There has not been any real change to the form or function here (I absolutely do not like the shape of the Battle Armors, which are dramatically different from the near-perfect vintage figures), so the attributes that are iconic and enduring remain how you would expect, but with the sharpness of modern production, and added articulation/play value. My goodness, the vac metal armor and weaponry are enough to to make me smile on their own. 
Those are, of course, the highlights of this set. The Terror Claws are iconic to me, and it is strange that figure also included/includes the dragon skull weapon. I mean, that could have been a variant all to itself back in the day, too. The Flying Fists mace and shield have always been brutal in terms of using them in battle situations. They are great a knocking over you enemy at a distance, and both pieces have been very faithfully recreated and updated for this release. Now, I am not a huge vac metal mark, but I continue to love its use for these figures as it just seems right for them. I wish I had never read a comment someone made about pointing out that TC Skeletor's armor looks like a sports bra, because I can't unsee that, but other wise, the armor is great and I appreciate they both can hold a weapon when not in use.
Now, the Terror Claws and Flying Fists functions are driven by the turning mechanism in the waist of the vintage figures, and that has been carried over into Origins. These are not like the standard "snap back" action of most of the vintage line, this a like a series of gears that move the arms up and down when the waist is turned. These work well for the most part, but I wish they held mid-turn poses a bit better and had more movement range via the turn itself. You can click the arms around to achieve your desired start and stop positions, but remember the arms move OPPOSITE of each other as the turn progresses. I like the cheeky call out the gear on the back of the figure from the vintage versions, and those have been sculpted in here, much like MOTU Classics paid homage to such things.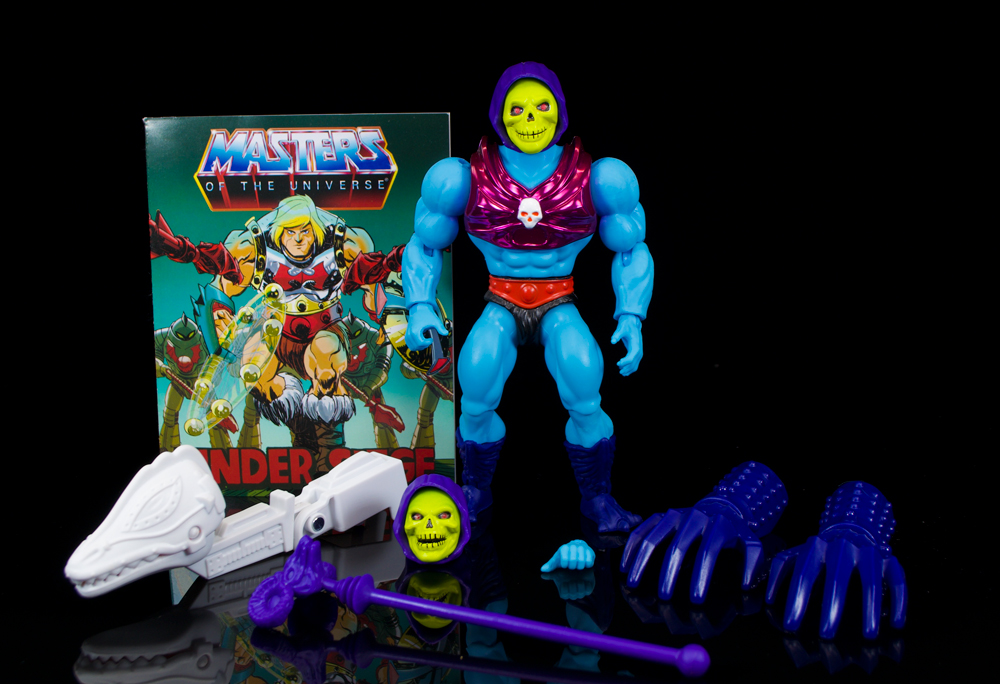 I find both of these figures to be successful Origins updates of the original vintage versions. Having Terror Claws back in action is a wonderful thing no matter what, so that gets an instant thumbs up. With these arriving soon, hopefully that means Thunder Punch He-Man, and especially Dragon Blaster Skeletor will be on their way soon (the dragon backpack already exists vis the Ricky Steamboat WWE figure). I have to hand it to Origins, they are making their way through the vintage line-up at a pretty brisk pace, while also adding new elements along the way, so I am really enjoying the ride. As mentioned, these should be hitting stateside soon, so if you still need to get a pre-order in, you can do so below.
*Thanks to Mattel for sending along these early copies for feature.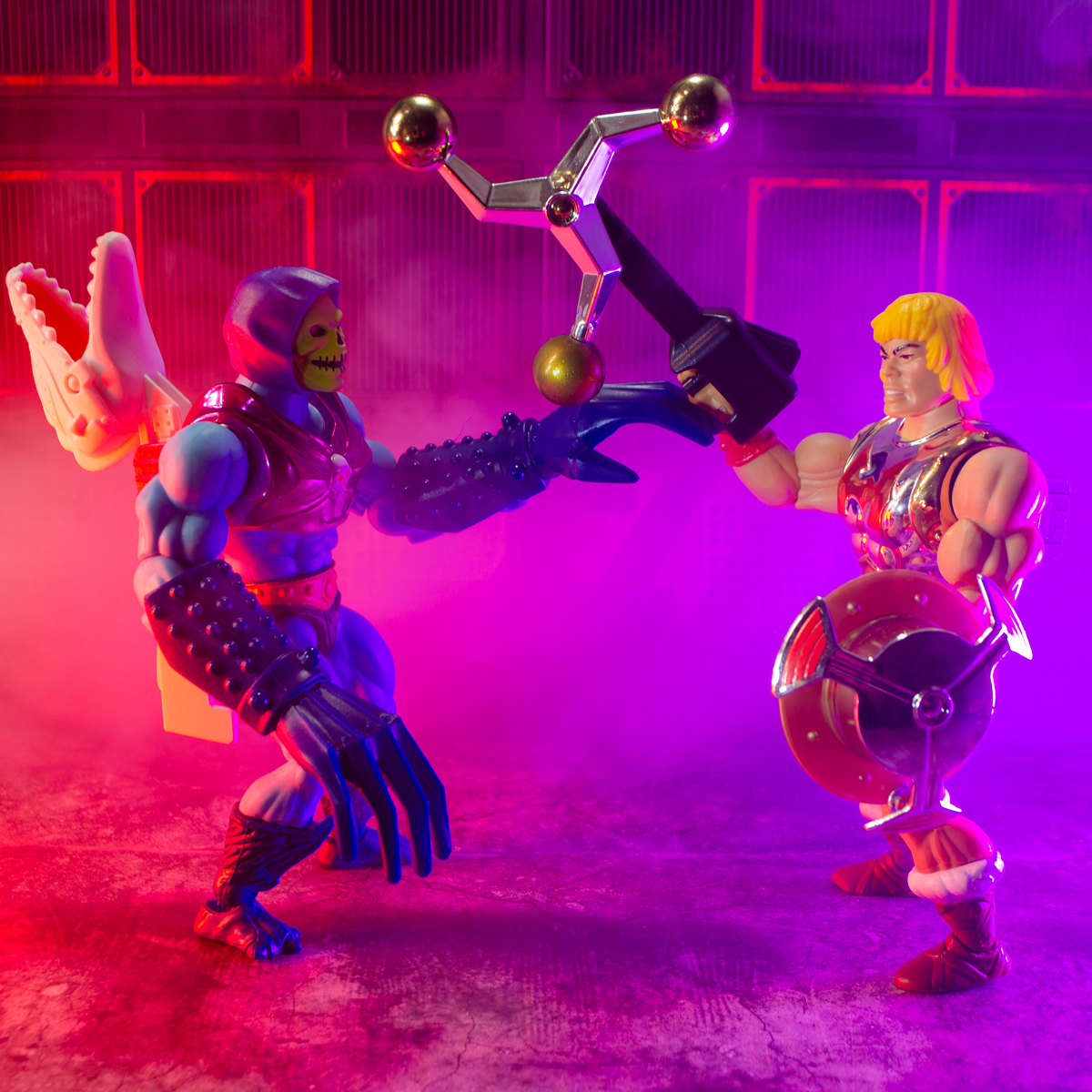 Related