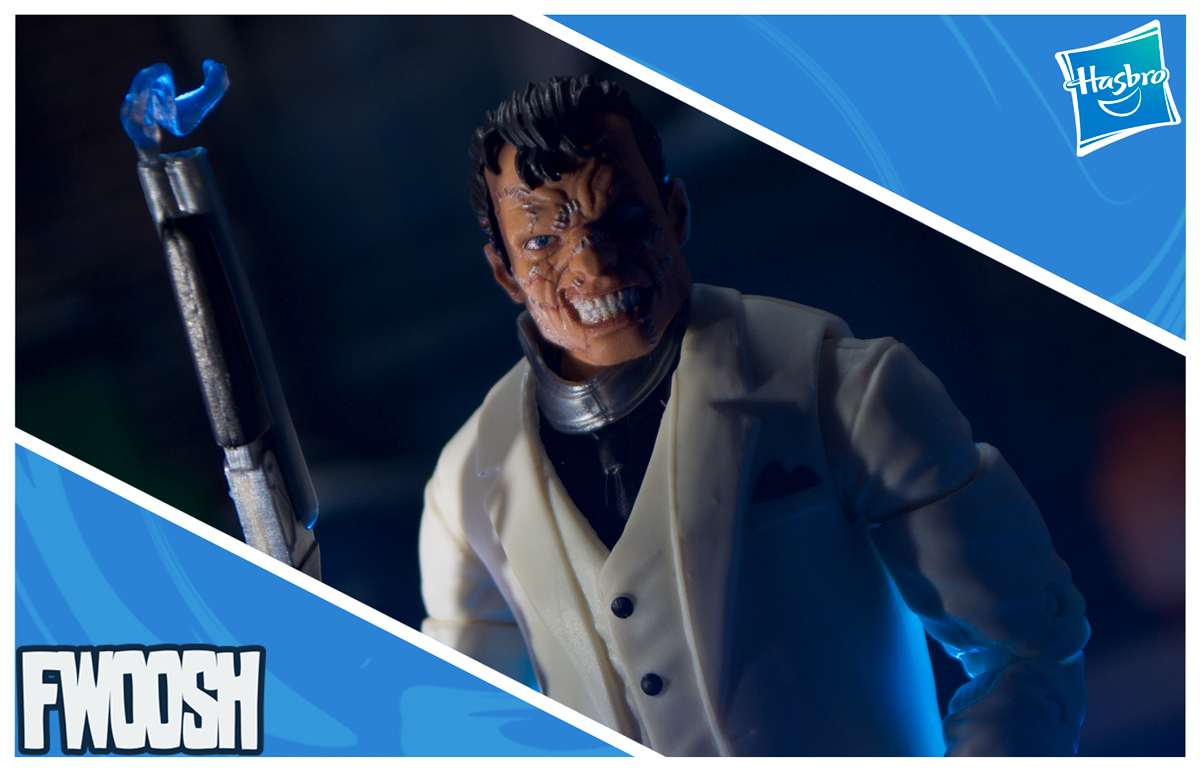 Things are gettin' really ugly with Marvel Legends these days, and that is a good thing. For the first time since the old Toy Biz days, Jigsaw is getting new figure in the line, and he's never looked worse while also never having looked better.
I definitely have my "most wanted" list when it comes to Marvel Legends, but I am ALWAYS a supporter of getting more villains in the line. Your heroes are just going to stand around and do nothing without the bad guys to chase, and evil-doers are often some of the most interesting and colorful characters in the Marvel Universe. We have been getting royal treatment when it comes to Spider-Man and X-Men villains, but Hasbro has also been getting some of the more "universe builder" baddies out there as well, and Jigsaw is a great example of this.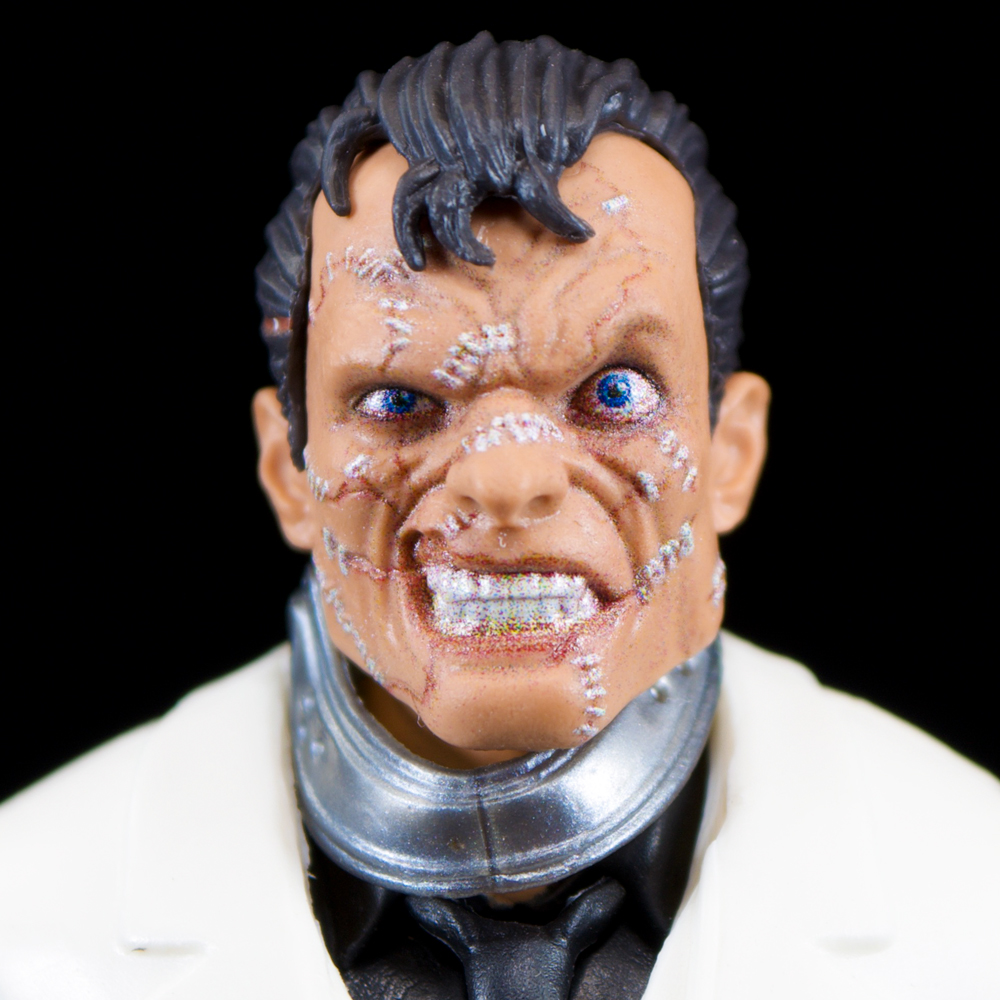 Jigsaw is a guy who fits the Marvel Legends formula well, and while he can wear a simple re-used suit, he is also one of the coolest and most evil-looking guys around. An appropriate foil to the Punisher, as mentioned above, this isn't the first time Jigsaw has been in Marvel Legends, but we have been in need of an upgrade, and the Hasbro team has certainly delivered. It is nice to get a street level bad guy who is not afraid to get his hands dirty in alleys and bad corners, it helps to balance out the constant threat of otherworldly gods with unlimited power.
As I mentioned, Jigsaw is built on the current ML suit body (this time in white) and that works just fine. I appreciate this look over the stitched up Punisher copy outfit, even if there are lots of suited dudes running around the shelves these days. This figure really shines with its stitched up portrait, and Jiggy is just as mangled and difficult on the eyes as he should be. This is really one of the best and most meticulous ML head sculptures in recent memory, and all of the details come through with gory detail. The face printing is top-notch as well and highlights all of the scars very well. That insane expression is wonderful, too – so this figure has a lot of personality packed into a very small space. I am pretty impressed here and I have a pretty high bar with ML.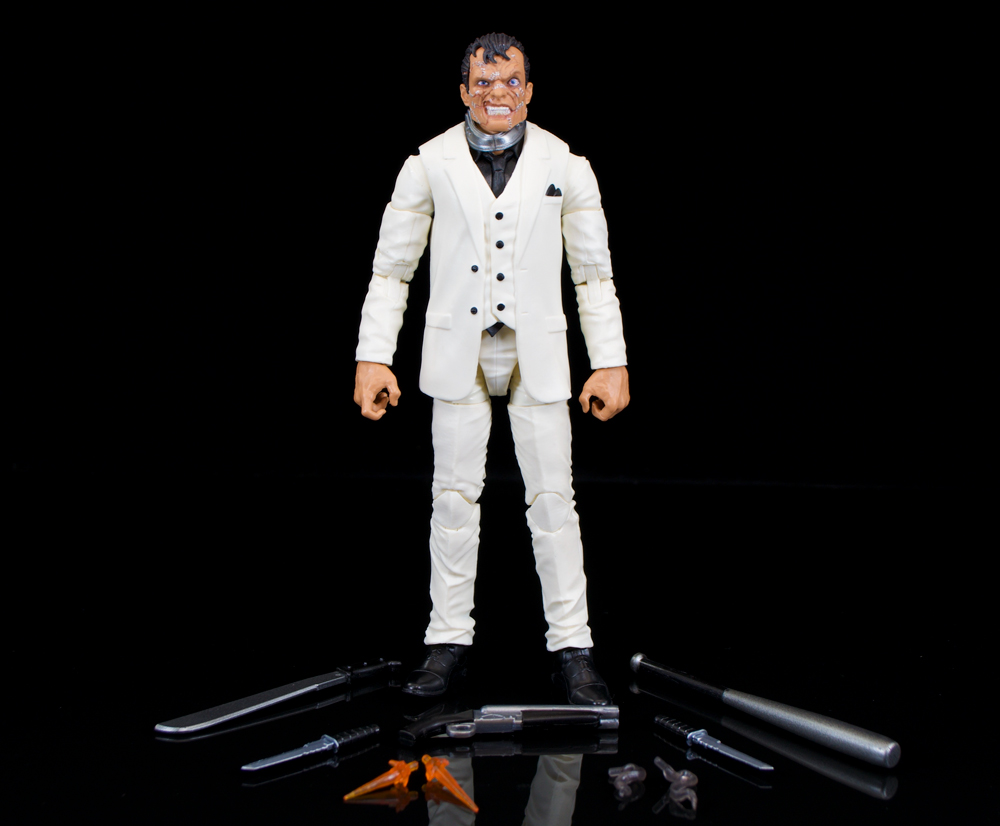 This figure also shines in the accessories department, which is good because it is Jigsaw and he should be armed to the teeth. I *think* everything is reused here (have we seen the pistol before? probably.), but all of it is perfect appropriate. Included is a machete, bat, two knives, a pistol, two blast effects, and two "smoking gun" effects. That makes for a cache, so no matter what kind of fightin' mood he might be in, Jigsaw will have his weapons ready to go.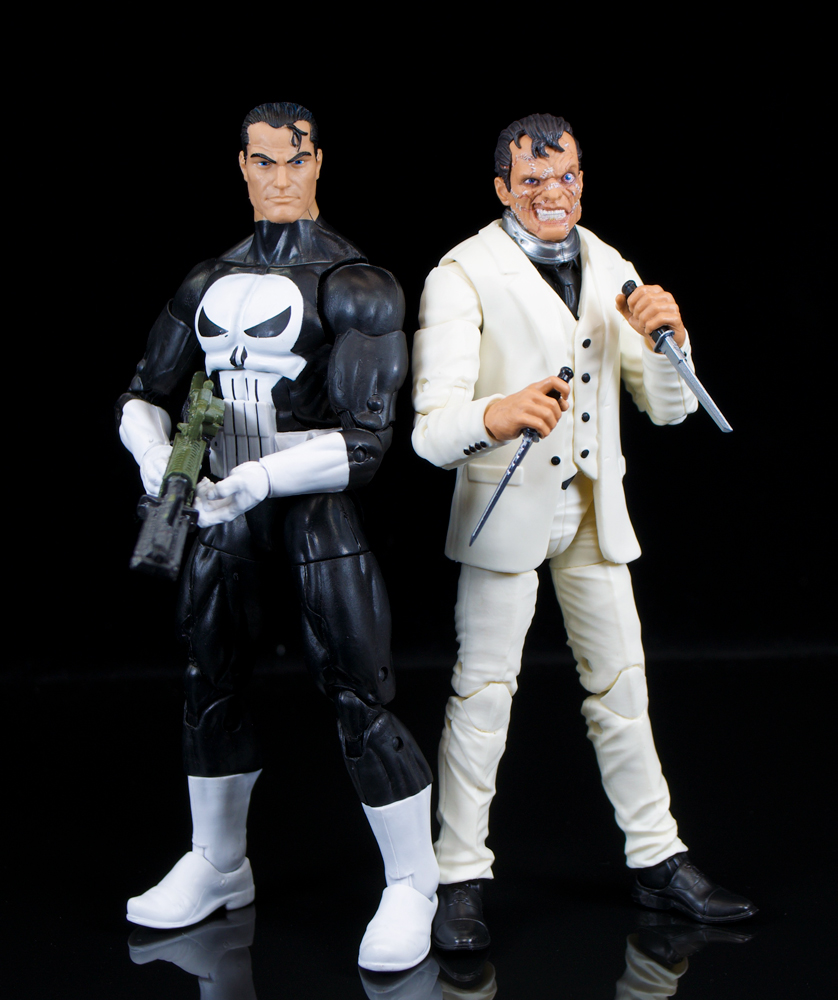 Finally, as you know, Jigsaw is a Walgreens exclusive in the U.S. I gotta admit, I was worried about Walgreens and their exclusives for awhile there. Where they were once easy to come by, the last year and half has been a bit sketchy in terms of availability. However, the last couple of figures have been available on their website, and Jigsaw as a snap to order, just like it should be; he even arrived in two days after ordering. I hope this is a sign of things to come – WG has always had pretty good exclusives (who doesn't love a whole year devoted to villains?), so to see an outlet continue under accommodating circumstances is always a plus. In fact, you can still get him HERE.
I really, really, like this figure and I am happy to have an update of the character in the collection. This is the type of figure that keeps up my excitement for Marvel Legends, so I hope we continue to see more of guys like Jigsaw, they just make the shelves more interesting.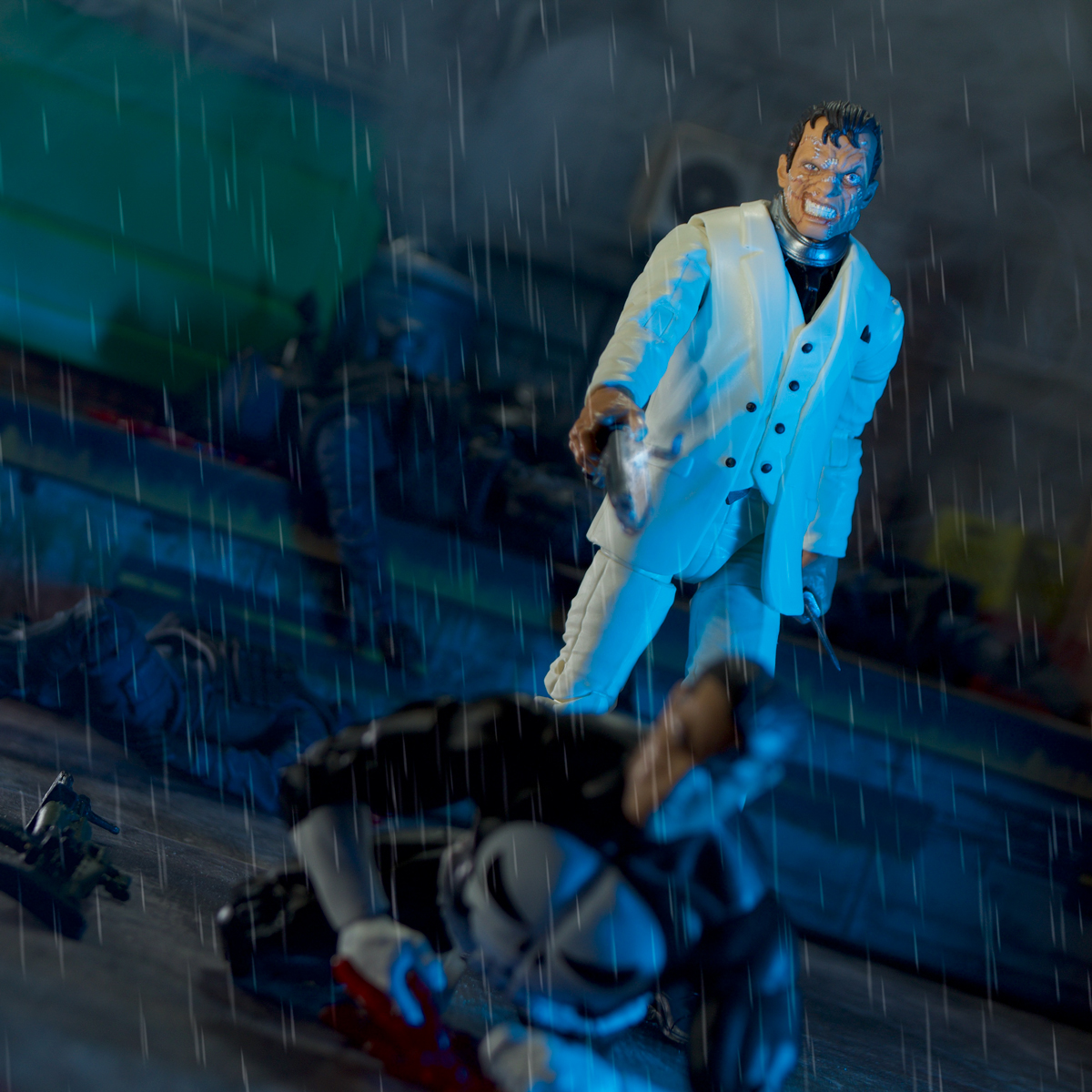 Related