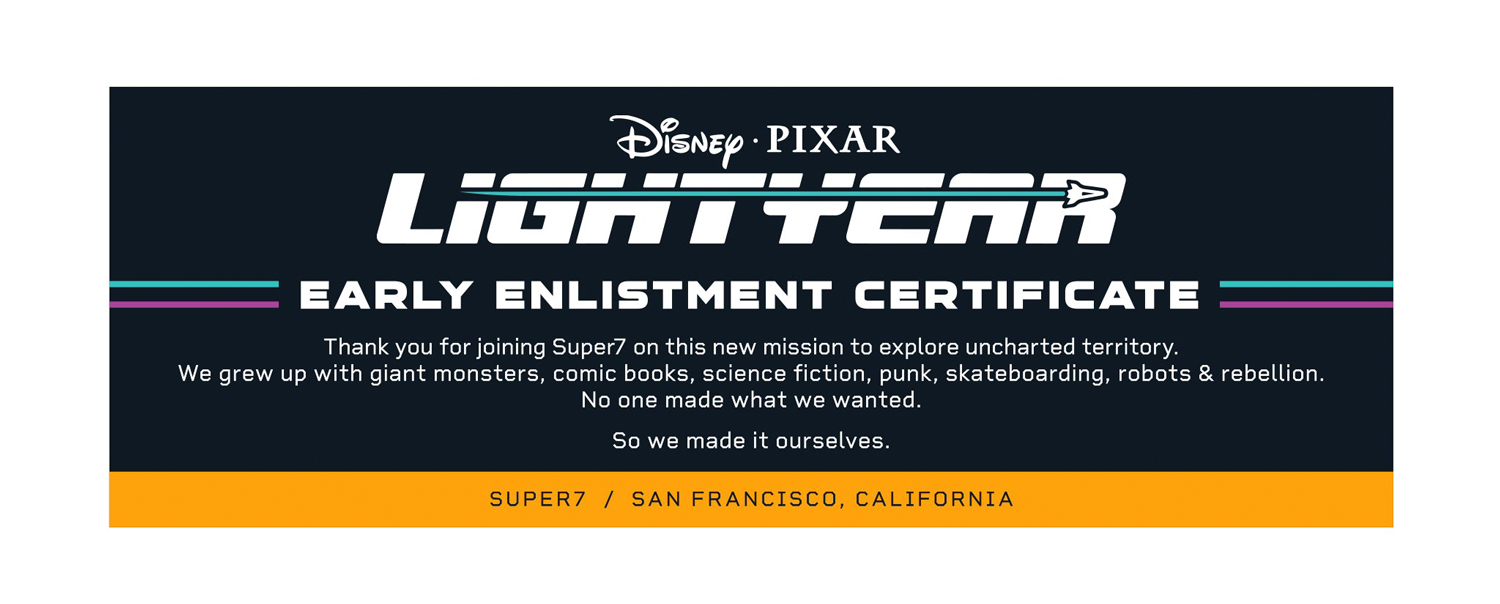 Are you read, Space Ranger Recruits? Star Command needs you!
Toy Story has been a part of the overall cultural zeitgeist for OVER 25 YEARS(!!!) now and I really cannot believe it. In all that time, we have learned the joys, trials, and tribulations of what it means to actually BE a toy. We have gotten Woody's backstory in vivid details, and have even learned what really happens to those lost toys we still think about fondly. However, we have never gotten the tale of just how the Buzz Lightyear action figure came to be. That is, until now, and the story looks to be a much bigger ride than we have ever suspected.
Did you know that the Buzz Lightyear toy is actually based off of a person? Yep, it looks that way, and while Tim Allen's voice has become iconic when proclaiming, "To Infinity and beyond!" – Chris Evans is lending his pipes to actual Buzz when the movie is released later this month. I would say that makes Captain Lightyear pretty well-handled when it comes to voice service throughout his history. I have watched the trailer(s), but I am attempting to stay spoiler-free until the release as I have already assured my daughters that we will certainly make an outing of it at the theater.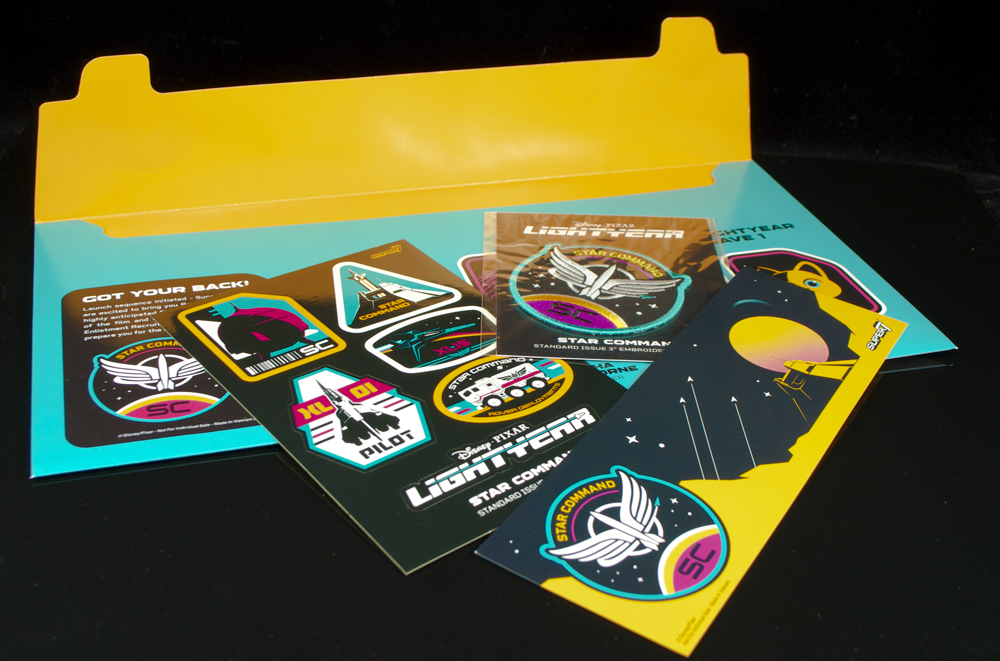 As you would guess, several companies are getting in on the merchandizing blitz for this flick, and Super7 is bringing their own spin – primarily in the form of a ReAction figure collection based on some of the starring characters. Of course Buzz himself is in the mix, but so are new characters Alisha Hawthorne, Mo Morrison, and robo-kitty Sox. These figures will be released a bit later, so Super7 is taking a page out the memorable Kenner Star Wars "Early Bird" bundle, and is offering some exclusive items in a preview set, with the ReAction figures included when they are released.
The set is available now, and you get some fun exclusives when you order this way. The figures will be available via normal outlets once they are released, but the certificate, Recruit Card, decals (look at the Star Command base! Space Mountain, anyone?), and display stand are only able to be gotten in this set. The exclusive pieces will be mailed to you now, and the figures will automatically head your way once they are ready for release this fall. Timing has become an INCREDIBLY difficult thing to sync in the current climate when it comes to new media release and toys, so if the product is going to take some time to catch up, this is a fun way to do it, and pretty much for the same price as the ReAction figures themselves (4 x $18.00). So, if you know you are going to be in on these, getting a few things that are not going to be available anywhere else feels like getting some value.
We have a few pictures of exclusive pieces and we will have more on the figures themselves once they hit. Scroll down to get the official information from Super7 in terms of what all is included, and as always, you can head to the site itself to check out the bundle, and put an order in if you are so inclined.
We are about to find out just what Infinity (and possibly Beyond!) is like, so be ready for all-new adventures with some new figures when you sign up of the Lightyear Early Enlistment Bundle!
Here are all the details on the bundle, which you can order directly from Super7: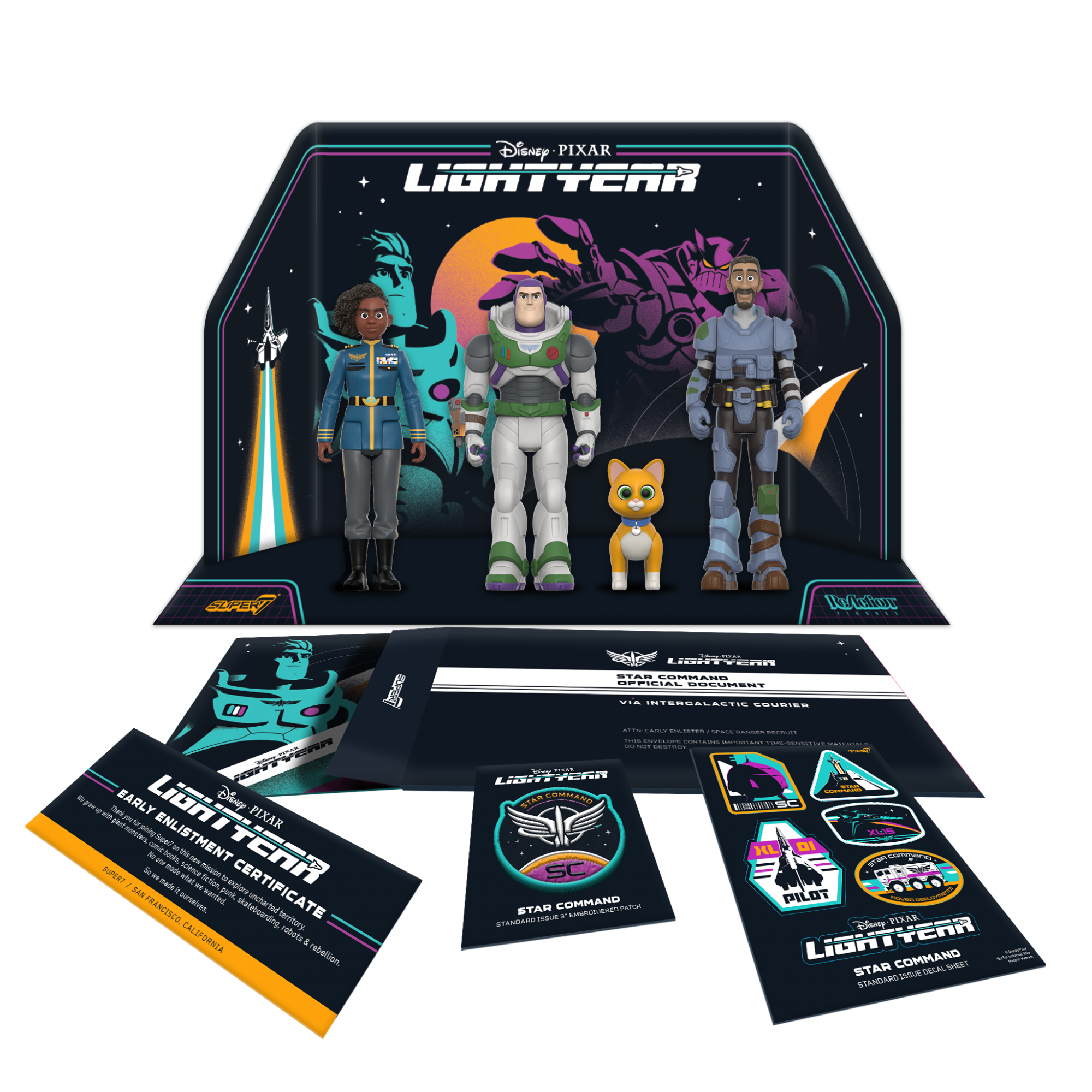 Attention Space Ranger Recruits! The Early Enlistment Bundle for Disney & Pixar's Lightyear is a limited edition set of ReAction Figures with special bonus items only available through this offer! Be among the first to receive a set of four Lightyear 3.75" scale ReAction figures: Space Ranger Buzz Lightyear, Commander Alisha Hawthorne, Jr. Zap Patrol Mo Morrison, and Personal Companion Robot Sox with PII Image Computer. You will also receive a certificate, embroidered patch, recruit card, decal sheet, and a figure display stand, all exclusive to the Early Enlistment Bundle.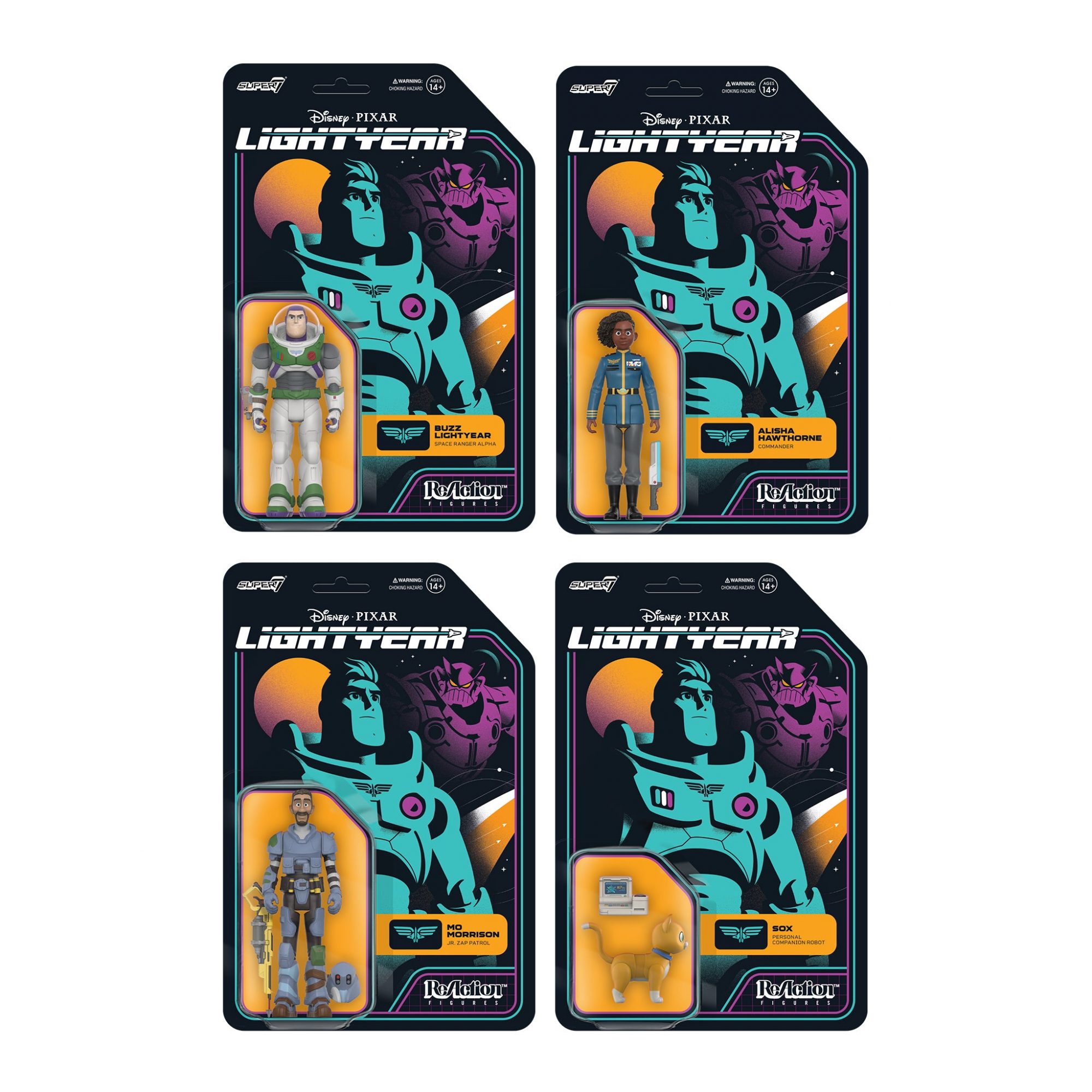 Enlistment is a two-part process. Upon registration, your recruitment envelope will ship to you right away. This will contain your Early Enlistment Certificate, Star Command patch, recruit card, decal sheet, and display stand. Following completion of your training, you will receive the set of four ReAction Figures, packaged together in a special box, that will ship directly to you later this year.
To recap, the Early Enlistment Bundle includes:
Early Enlistment Certificate [Bundle Exclusive]
Galactic ReAction Figure Display Stand [Bundle Exclusive]
Star Command Recruit Card [Bundle Exclusive]
Star Command Decal Sheet [Bundle Exclusive]
Star Command 3" Embroidered Patch [Bundle Exclusive]
Early access to four Lightyear ReAction figures (shipped separately): 

Buzz Lightyear
Alisha Hawthorne
Mo Morrison
Sox
Thank you for joining Super7 on this new mission to explore uncharted territory. Order your LightyearReAction Early Enlistment Bundle now and reserve your place in history!
*Thanks to Super7 for sending along this Early Bundle for preview.
Related