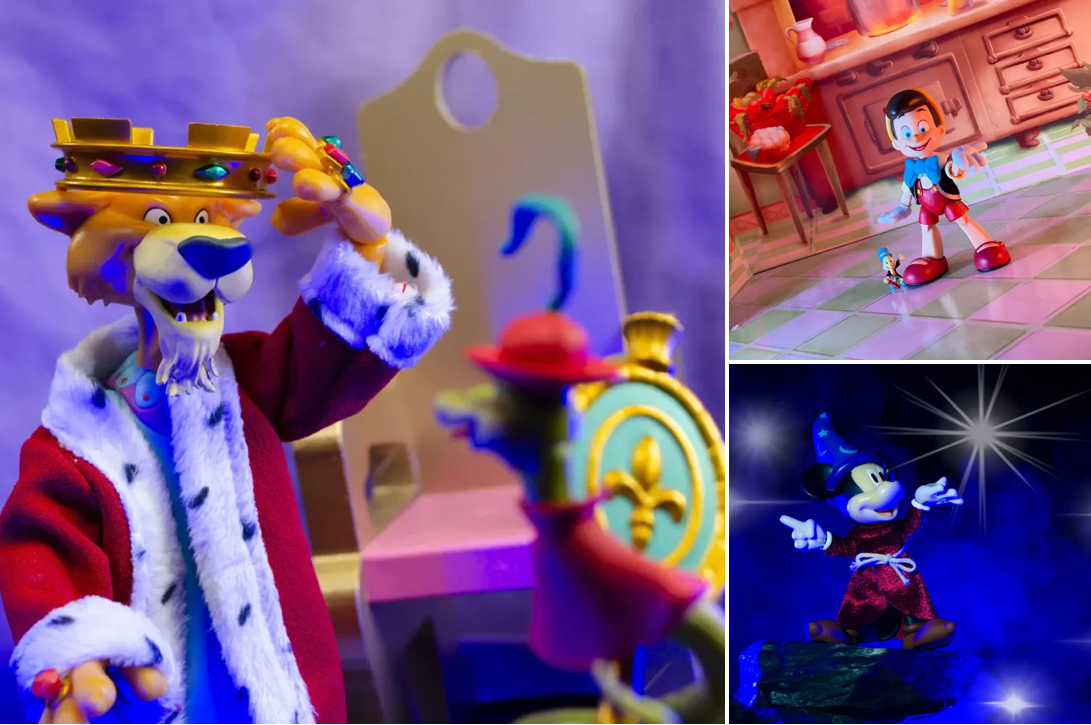 Hey you! Yeah, YOU! Do you love Disney? Do you love free toys? Well, hot dog, do we have a giveaway for you!
Super7 is currently shipping the first series of Disney ULTIMATES! figures to customers, and we recently had a few featured First Look articles for Prince John, Pinocchio, and Sorcerer's Apprentice Mickey. If you are a Disney fan like me, it seems as though you have been waiting your entire life for a collector-focused Disney action figure line, and Super7 is finally making that happen.
We know the next couple of waves will feature some fan-favorites like Robin Hood, Alice (of Wonderland fame), and Stitch, but seeing more obscure characters like Hyacinth Hippo make the roster is a lot of fun, too.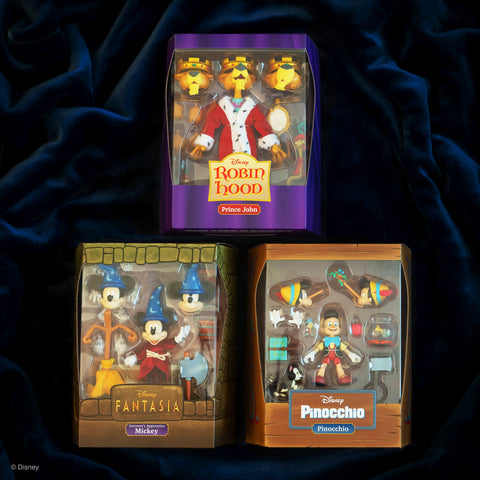 While we await the arrival of series two, we have something fun planned: a giveaway! We have a full set of the first three figures making up series one available for one lucky reader. So, if you have not jumped on the Disney ULTIMATES! train yet, or if you think you might want some extras, it is time to try your luck.
So, check out the below and then enter – it's easy!
Thanks for checking this out and good luck!
Please read the following entrance criteria and rules very carefully so that your entry will count!
Entrance Criteria
To enter, simply respond to this article below using the Leave a Reply function. In your reply, which Disney character you would like to see next in Super7's ULTIMATES! line. It can be anyone, we just want to hear your thoughts.
The drawing will be open to everyone (excluding staff, holders and employees of TheFwoosh.com and Super7).
You MUST include a valid email address when you respond (the winner will be contacted via email).
You must be over 18 to enter.
Entries thought to be outside of the above criteria may be removed from consideration without the entrant being notified.
Prize Drawing
1 (ONE) winner will be drawn AT RANDOM from the respondents and the chosen winner will receive 1 (ONE) set of Disney ULTIMATES! series 1 (Prince John, Sorcerer's Apprentice, Pinocchio).
Fine Print
The entry period will end at 11:59:59 pm CDT on Monday, April 11th 2022. No entries will be accepted after that time.
 Shipping will be free to the winning entrant.
 The selected winner will be contacted via e-mail (the e-mail attached to the reply) and they will have 48 hours to respond with their shipping information. If you do not respond within 48 hours, you will be disqualified and we will randomly select another winner.
 Staff members at TheFwoosh.com, and employees of Super7, are not eligible for this contest (sorry guys!)
 By accepting the prize, the winner agrees to hold TheFwoosh.com and Super7 and their respective directors, officers, employees and assigns harmless against any and all claims and liability arising out of the use or redemption of the prize.
Good luck and thanks for reading!
Related