A 1980s retro-styled 4.5" Comic Book Action Figure line featuring a wide variety of indie comic book heroes. 
ONLY TWO WEEKS LEFT FOR PRE-ORDERS!!!
(August 22, 2022) All new for 2022!!! With less than two weeks left for pre-orders, nearly every figure has met the Minimum Order Quantity (MOQ) to be funded for production! The final two figures are right on the cusp of funding, so if you want these figures to be made, this is your last chance. Additionally, the Rocketeer-based characters (Rocketeer, Black Phantom, Enemy Troopers) will be pre-order ONLY!!! This will be your only chance to own these figures, so don't wait. (Additional variant figures will be offered through BigBadToyStore for a limited time. Check website for character assortment and availability.)
Longbox Heroes is being offered in 2 unique collections.
Longbox Heroes Collection Wave 1 includes: Madman™ created by Mike Allred, The Goon™ created by Eric Powell, The Tick™ created by Ben Edlund, Mr. Monster™ created by Michael T. Gilbert, Cassie Hack™ created by Tim Seeley and Grendel™ created by Matt Wagner. The full wave assortment will include a free Airboy figure if all figures reach their MOQ. If some figures do not meet their MOQ, the assortment price will be adjusted on BBTS before you are charged.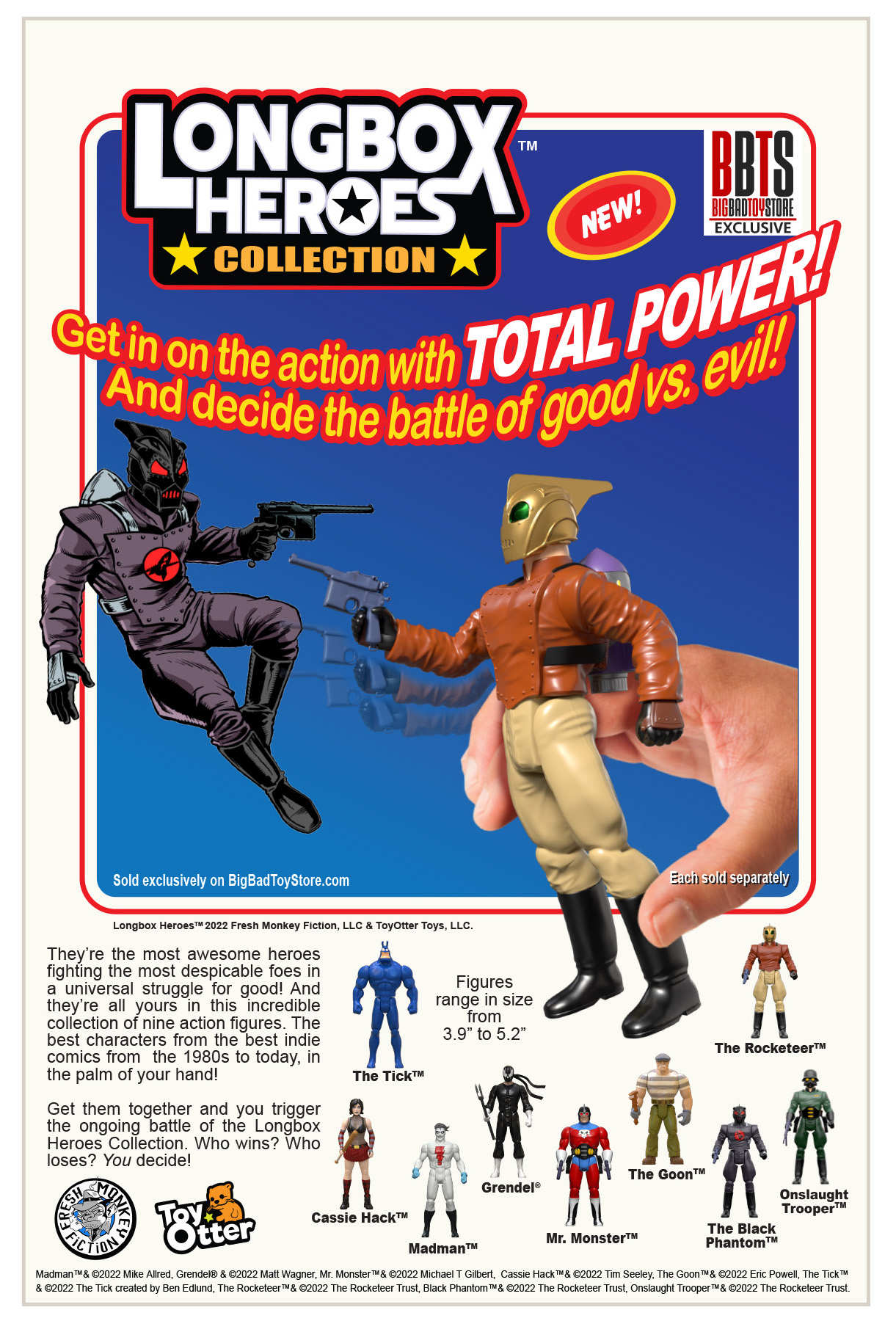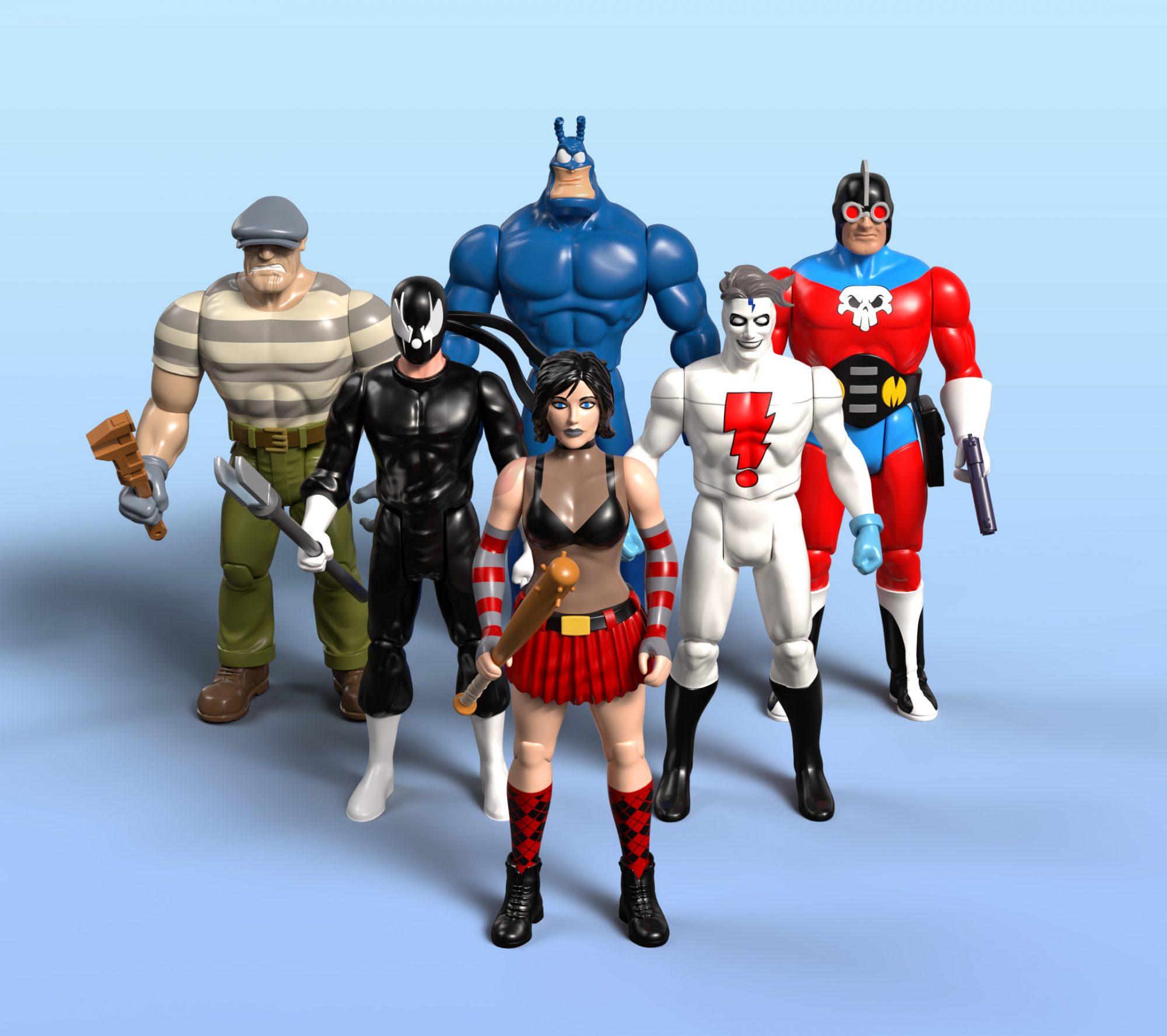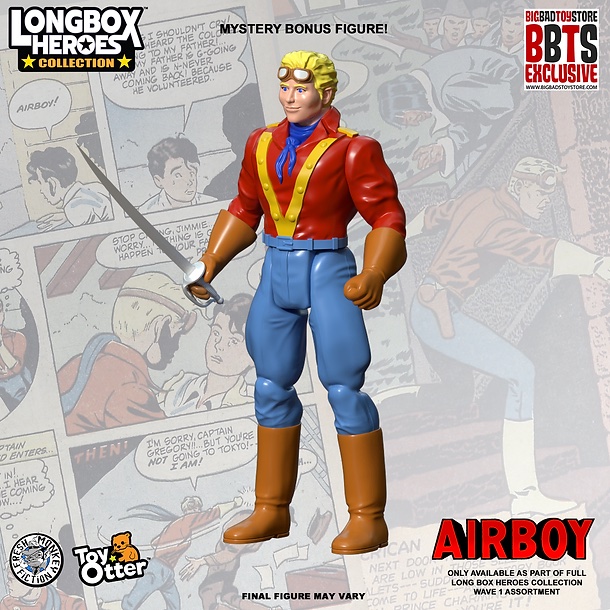 Longbox Heroes Presents: The Rocketeer Collection includes: The Rocketeer™ created by Dave Stevens.  Along with all-new characters The Black Phantom™* and the army-building Onslaught Trooper™* inspired by "The Rocketeer Jet-Pack Adventures" collection of stories! Each figure is offered individually as well as in a full wave assortment. This assortment is fully funded and will be produced! These figures will be made-to-order based on pre-orders ONLY. Check BBTS.com for additional army-building Trooper variants for sale.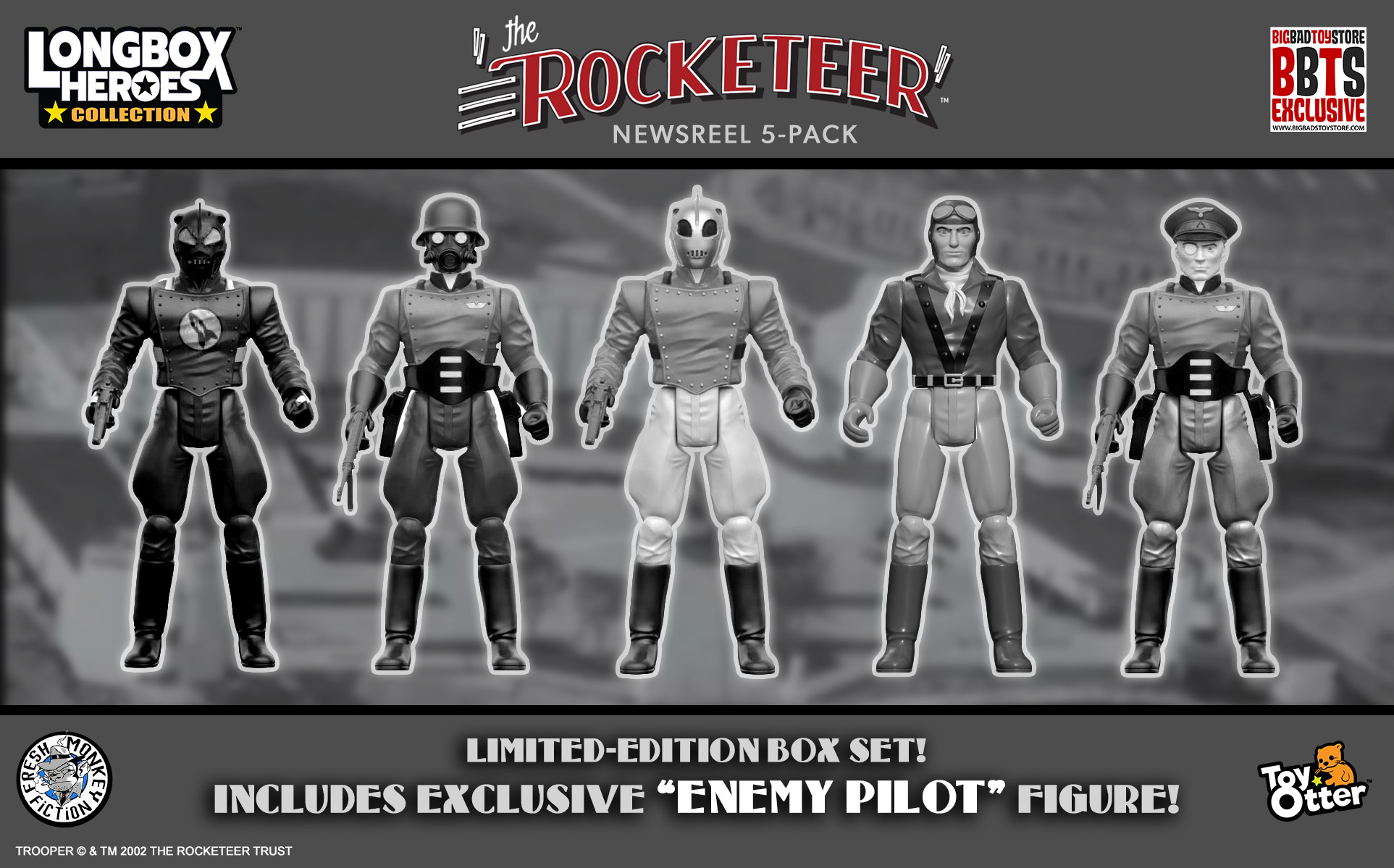 Every figure in both collections is offered individually as well.*
Each figure has been designed and sculpted by toy industry veteran and historian Jason Geyer aka ToyOtter Toys in collaboration with Fresh Monkey Fiction's Bill Murphy. These retro-styled action figures have been meticulously created to have the look and feel of arguably the most popular form factor of classic superhero action figures of the 1980's; it's the love collectors have for the toys of their childhood – Kenner's Super Powers and Mattel's Secret Wars figures, among many more – that made this the perfect form factor to pay homage to with the fan-favorite indie comic characters that we all grew up with.
Pre-Orders for the The Longbox Heroes Collection open at BigBadToyStore.com on July 5, 2022. You can follow the event on Fresh Monkey Fiction, which will close September 5, 2022. 
For updates:
Follow Fresh Monkey Fiction on Facebook and Instagram or visit the website.
Follow ToyOtter Toys on Facebook, Instagram and Twitter or visit the website.
Pre-order The Longbox Heroes Collection on www.bigbadtoystore.com 
About Us
Bill Murphy is the owner of Fresh Monkey Fiction and has been at the forefront of independent toy making for the past decade, creating such nostalgia-based lines as Naughty or Nice, Amazing Heroes, and the revival of fan favorite Eagle Force. When not making toys he's a Director of Product Solutions for a major media company. ToyOtter Toys is Jason Geyer, a pioneer in toy-focused website since 1995 and longtime toy designer, who currently is Sr. Director of Digital Production at a marketing agency.
Madman™& ©2022 Mike Allred, Grendel® & ©2022 Matt Wagner, Mr. Monster™& ©2022 Michael T Gilbert, Cassie Hack™& ©2022 Tim Seeley, The Goon™& ©2022 Eric Powell, The Tick™& ©2022 The Tick created by Ben Edlund, The Rocketeer™& ©2022 The Rocketeer Trust, Black Phantom™& ©2022 The Rocketeer Trust, Onslaught Trooper™& ©2022 The Rocketeer Trust. Longbox Heroes™2022 Fresh Monkey Fiction, LLC & ToyOtter Toys, LLC.
*Airboy figure available only in Longbox Heroes Collection Wave 1 set as free bonus figure.
About Post Author
Related