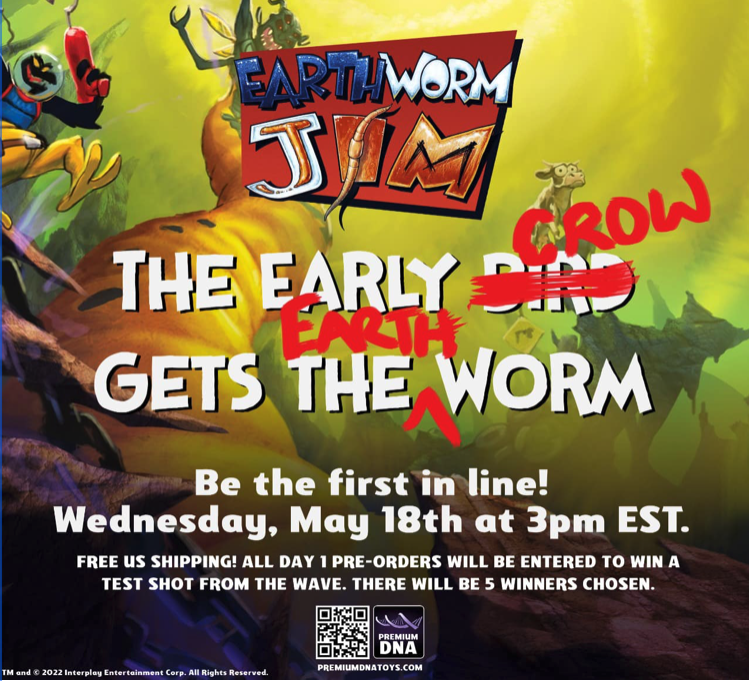 The wait is over, and the New Premium DNA Earthworm Jim Wave 1 action figures have arrived! Pre-orders start this Wednesday at 3pm EST, exclusively at www.premiumDNAtoys.com, with other retailers to follow soon.
All orders placed with Premium DNA on the first day are entered to win one of 5 action figure test shots used in production, and US orders receive free shipping. Worldwide shipping is available.
The wave 1 lineup is composed of Earthworm Jim w/Snot, Psy-Crow, Professor Monkey-For-A-Head, Bob the Killer Goldfish and #4, and Wormbody Jim and Heads Pack. Price is $47.99 per figure and $28.99 for the head pack and worm body set. 
Preview the line here: https://premiumdnatoys.com/collections/earthworm-jim
Reveals will continue until launch day! Stay Tuned!
Related