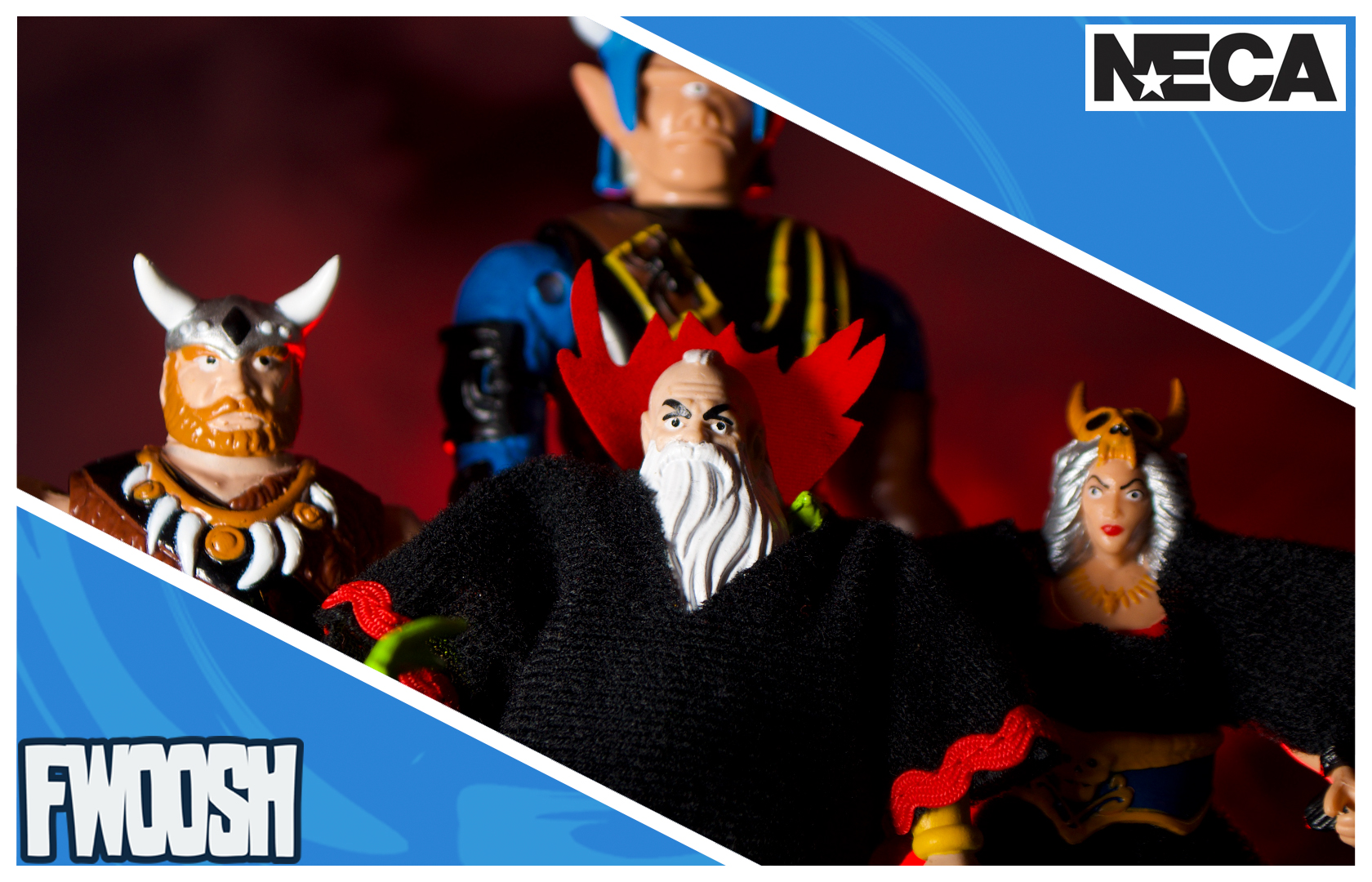 New Dungeons & Dragons figures have been brewing at NECA for awhile now, and their first series of ultimate 7″ action figures featuring Warduke and Grimsword should be shipping soon. However, we got a surprise during their San Diego Comic Con exclusive announcements with the "Lost Wave" set, a recreation of the final vintage D&D series that never came to be. I have to tell you, I was NOT prepared for this.
I am getting ready to leave for SDCC 2022, but I did not want to go without talking about this set. I will add more thoughts during our convention livestreams later this week, so this is more about sharing an overall take on these four figures. To cut to the chase: these are really, really incredible, especially if you love/are familiar with the vintage LJN line. NECA has done an absolutely amazing job recreating the vintage look and feel of these figures. This is truly a continuation of a line that ended decades ago and if you did not know any better, it is easy to believe these were actually a part of the original Advanced Dungeons & Dragons offerings.
Featured here are VALKEER – The Good Fighter, SKYLLA – The Evil Wizard, PULVEREYE – Orc High Chief, and KELEK – Evil Sorcerer. The latter of which would have been the second rendition of him, and colloquially referred to as the "fat" version because he has a wider body to account for the action feature. The AD&D line was just a little before my time, and while I only have the vintage Warduke and Strongheart figures, these new guys go with them just perfectly. On one hand, it makes me want to spend time and considerable money on collecting all the vintage figures, but on the other, I kind of hope NECA will just recreate the full line because they have done such a great job here.
It all starts with the aesthetics, and the sculpting work is detailed and intricate (like the vintage line), but it also has qualities that look and feel like they were created in the early 80s. I know the reference was there to some extent, and the color palettes were laid out, but the actual hues match perfectly, and while it is weird to say, even the sheen is matched. An example of this is the yellow used on Pulvereye and Skylla is exactly the same as on my vintage Warduke. I am convinced that the formula/types of plastics used in the 80s for toys are no longer in use, so the plastic isn't *exactly* the same, but it is really damned close. I have seen so many vintage line "recreations" that fail smell test instantly because they just do not pay attention to things like this, but it is all here with these.
The joints, action features, and levers even match up. The shoulders have the metal pegs, and the "clicking" that goes against the action features is also there. I love how the feature levers are the same size and shape with these, so like I said, NECA was paying really close attention here. Kelek's cloak is another example of fantastic vintage recreation as the material has that 80s feel, and the red trim also recalls that wavy pattern that was ubiquitous on blankets for that entire decade. Valkeer, Kelek, and Pulvereye all have action features and the swinging arm action, and shooting shield spider are all quite charming.
While Pulvereye is impressive, and it is really, really cool to get Skylla, I think Valkeer is my favorite from this set. He just looks so perfect next to Strong Heart as they pose for battle against the evil foes. Skylla has my favorite accessory though and her crow/raven perches right on her arm. Really though, these are all winners – right down to the cards. The art and photography wonderfully vintage, and if you choose to keep these carded, it will make for an impressive collection, even unopened.
I really can't believe how smitten I am with this set. You would be VERY hard-pressed to find a vintage "continuation" or "recreation" line that is more authentically accurate than this. I knew I would be all-in for the 7″ figures (I cannot wait to see more, hopefully at SDCC), but I hope NECA finds a way to keep this going. Doing characters who never made it into the line would be fun, but I say go for some recreation of some of the older figures – I would be in for those as well.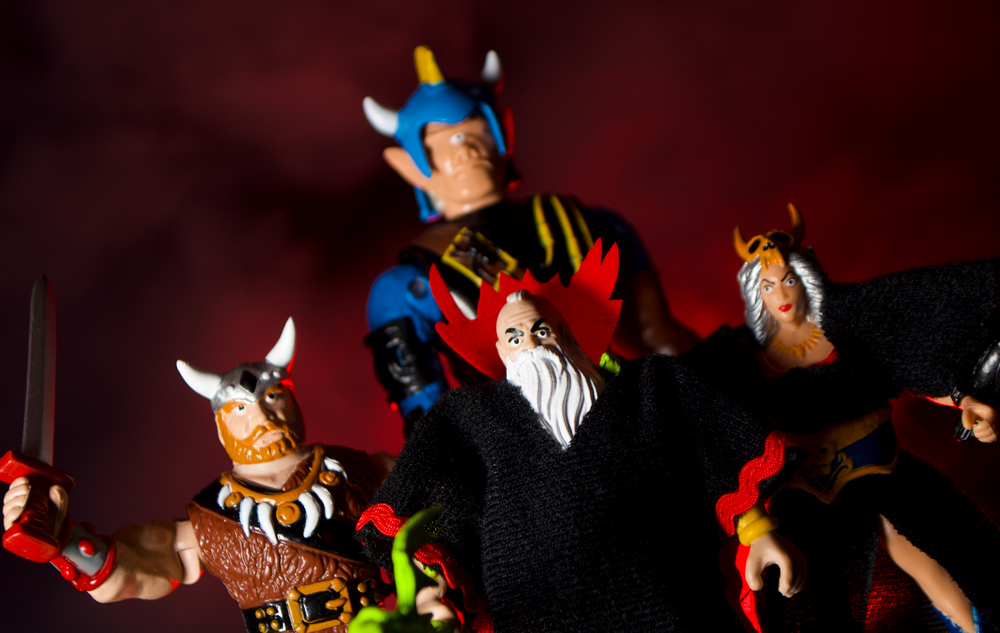 If you are a D&D fan, this set is going to hit on all the nostalgic cylinders – so you will most certainly want to secure this. There was a pre-order period last month, so hopefully you got yours then, if not, it will be available at the show. NECA has hinted that it might be available for order again as well, so keep your eyes peeled, it is really awesome.
Related