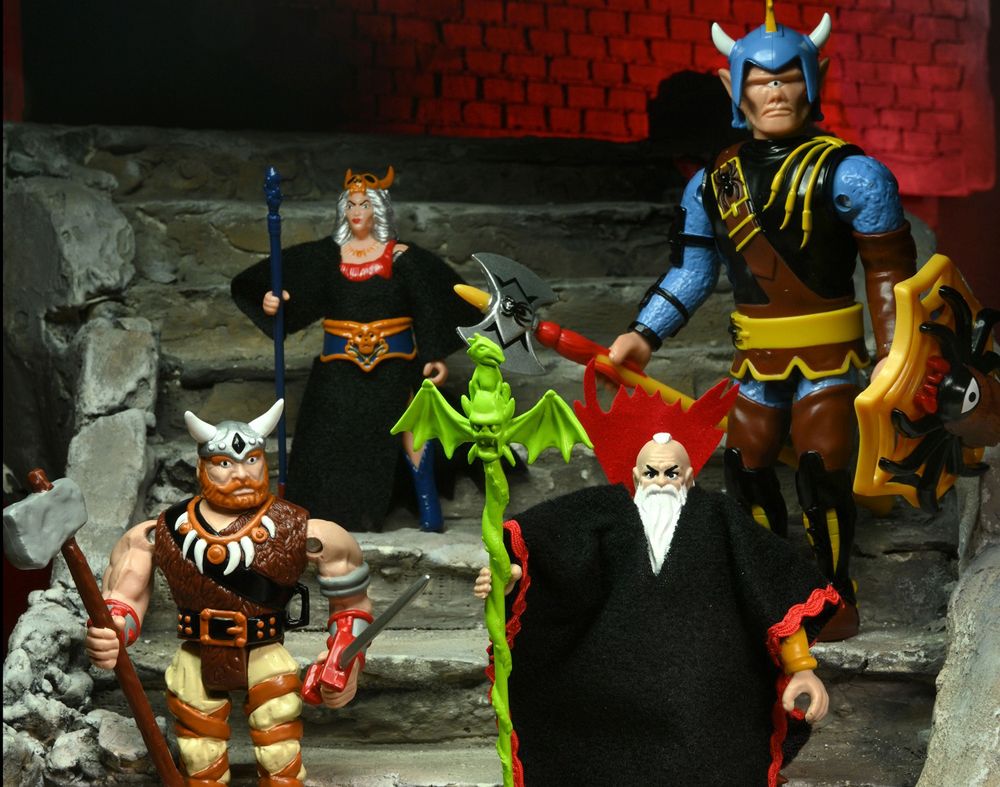 So, did you have retro D&D figures on your bingo card for today? Well, NECA is here to keep you on your toes, and HOLY SMOKES!
I am so ready for all kinds of D&D from NECA, but this was an unexpected turn, and I love it. Check out the details below, and ordering details will be available soon!
via NECA:
NECA goes back in time for some famously "lost" Dungeons & Dragons action figures! The fantasy comes alive with these action figures in 4" scale, authentically reproduced to match the original prototypes that never saw release. Recreate the battle between good and evil with Pulvereye, Skylla, Kelek, and Valkeer. Each figure is posable – Pulvereye, Kelek, Valkeer also feature awesome "Battlematic" action! With accessories and signature weapons, each comes on an individual blister card styled like the original figure line. The set of four figures is packed in an outer logo box.
Sale information coming soon.
More Convention Exclusive reveals all week long!
Related