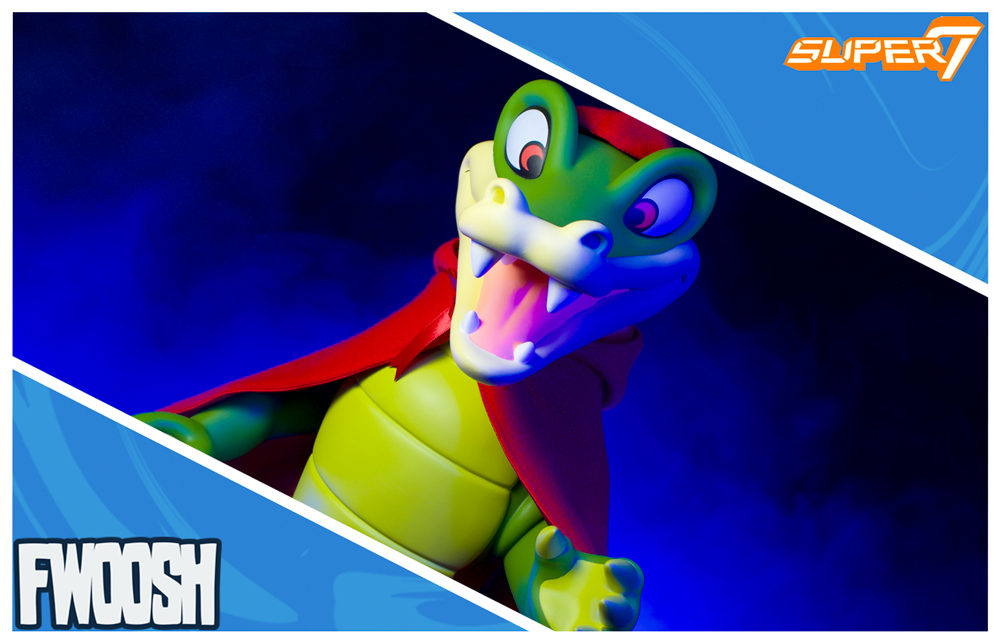 From the "Dance of the Hours" segment of Disney's 1940 classic Fantasia, it's the leader of the Dancers of the Night, Ben Ali Gator! Our hero falls in love with Hyacinth Hippo and tries to impress her with his strength. Slightly overmatched but undeterred nevertheless, the pair dance together, and Ben Ali seems to have won Hyacinth's heart. 
Of course I am a great fan of TMNT, ThunderCats, Silver Hawks, and good deal many of the properties Super7 currently has under license. However, I have to say that, as a lifelong Disney fan (longer than any of the others), I am curious and excited by the many different styles and releases that have been coming as of late. While ULTIMATES! were a no-brainer for me, I find myself with more and more Disney ReAction figures as well, and now these Supersize vinyl figures are taking the stage, and golly, I am gonna need a bigger house just for the collection space.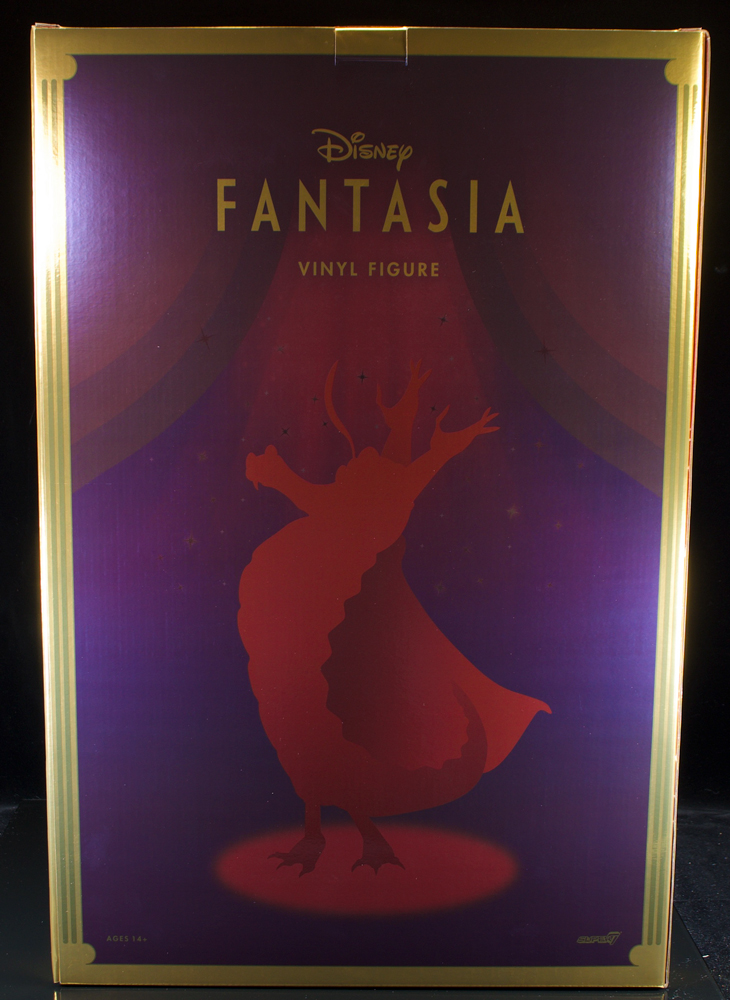 The varied styles Super7 has taken on are rivaled only by the eclectic character selection across those lines, and right out of the gate, we are seeing classic personalities I would have never expected. Many are getting their due in the spotlight after decades of being a part of the Disney landscape. Fantasia is one of those classic films at the fore already, and Ben Ali Gator is currently shining brightest. He has a figure coming in the ULTIMATES! line, and now he follows up the Brave Little Tailor as the second release in the vinyl Supersize line. These premium releases incorporate a large scale and variety of materials to pull characters right from the celluloid and into meticulous designer figures.
While it is easy to be taken by the grandiose scale of these, I have to say that their roots are deeply ingrained in Super7's early history of vinyl releases, just amped up to the level of their current larger landscape. I do not have a many figures that occupy such an audacious scale, but the ones that I do have certainly stand out in the collection, and Ben Ali Gator certainly holds his own with them.
Like nearly all Super7 releases, the stylings begin with the packaging, and this very large box is slick with a red foil silhouette of Ben Ali Gator set against a blue and gold Fantasia color palette. It looks very slick and is appropriate for higher dollar release. The plastic inserts within the box help to keep the figure secure and safe from any possible damage or crushing, but these will ship to customers in an outer shipping box, with a white insert box, with this final packaging inside.
Ben Ali Gator himself is made from a hollow vinyl, but with a sturdy wall thickness that adds weight stability to the figure. He features six points of articulation, which includes neck, shoulders, hips, and tail. This puts him pretty much on-target with figures in this scale and vinyl style, and also matches the current ReAction configuration. These are meant to be display pieces and not super-articulated posing figures. I love the confident and somewhat eager expression he has, and it fits him well in his quest to cut a little rug with Hyacinth Hippo.
He also has two soft goods accessories in his hat and hooded cape. Both of these are very well executed, and the hat features a wire frame satin "feather" with a magnet feature to keep it on Ben Ali's head. The cape is thick and folds an falls naturally at this scale; like the hat, it also features a satin interior. The cape can be hung around him fully (even with the hood up if the hat is removed), or he can hold a corner, or have it swept back behind his shoulders. I personally like one side behind the shoulder with one arm outstretched holding a corner of the cape.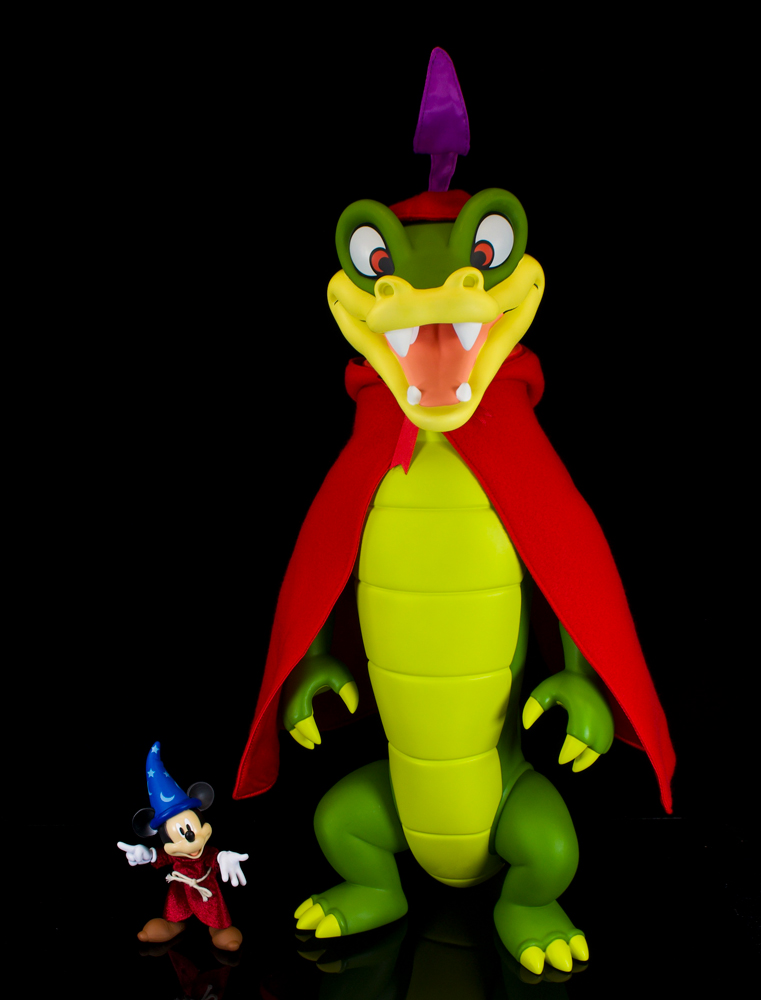 This is a very striking figure, and if you are a Disney and/or Fantasia fan, you will likely want to look at adding him to your collection. He is priced at a premium tag of $295.00, which is inline with the other Super7 Supersize 16′ figures. If you order him directly from Super7, there are payment plans available to help spread out the cost into more manageable installments. I really adore this figure, so if you have the means, I would certainly recommend it – he is a lot of fun.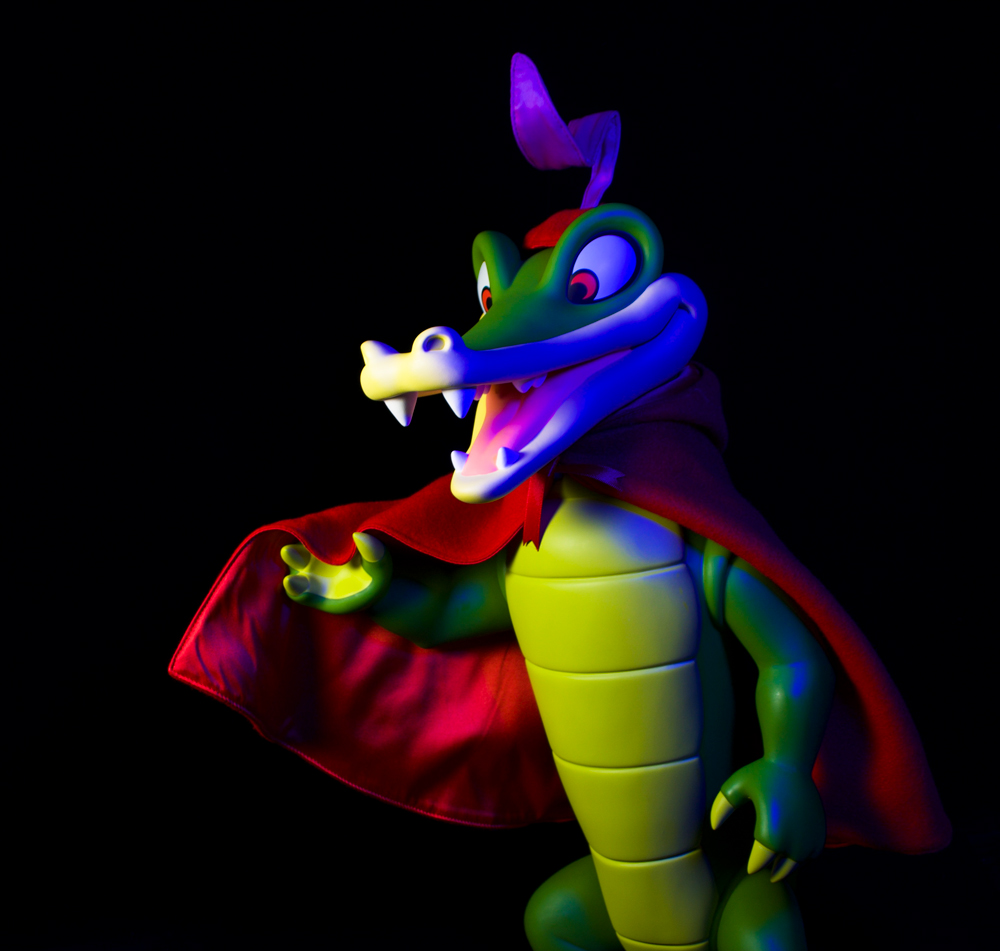 What a time to be Disney fan! Super7 has already teased Pinocchio as the next figure in the Supersize line, and I am already looking at my collection space thinking of how I can fit him next to Ben Ali Gator. It's a good problem to have.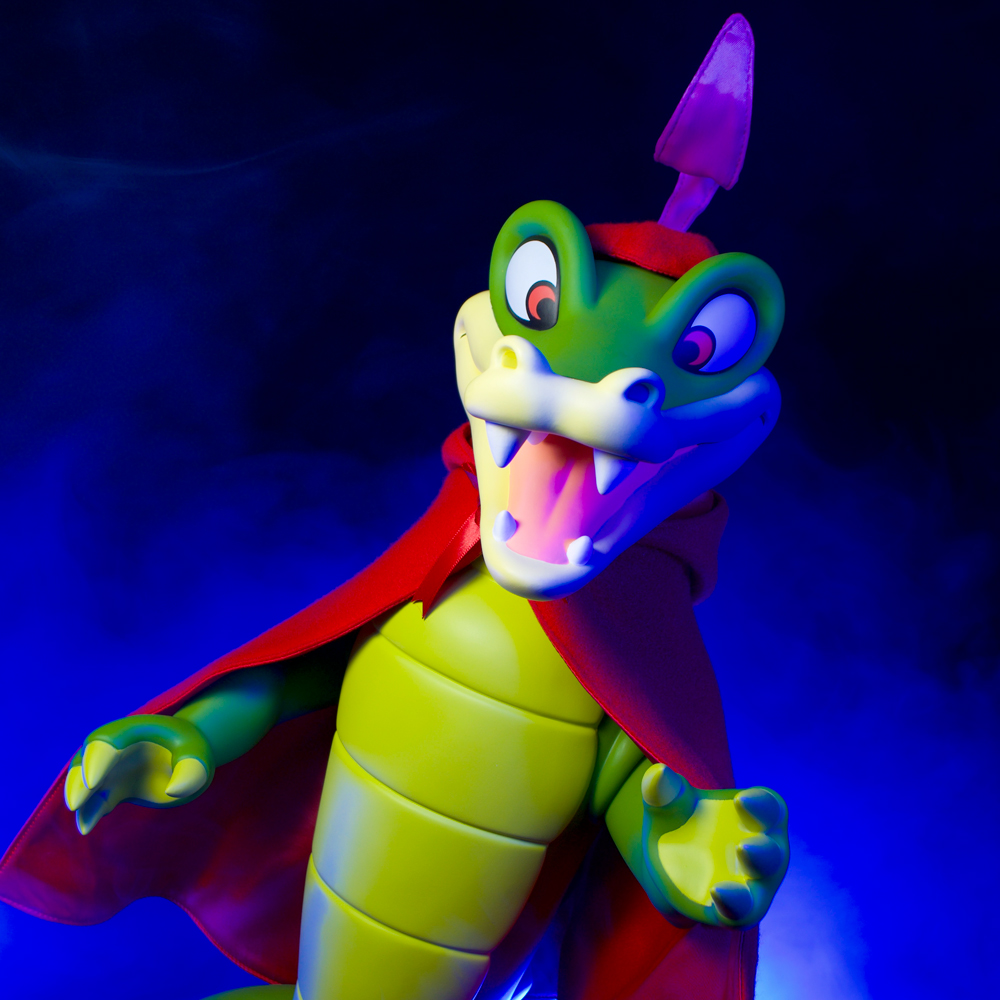 *Thanks to Super7 for sending this figure along for a feature.
Related